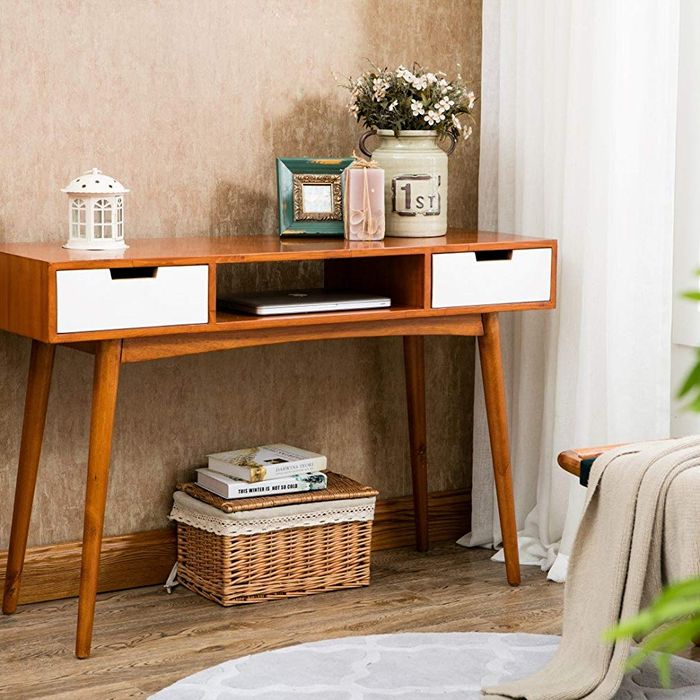 Photo: Courtesy of Amazon
Black Friday isn't just for buying TVs or kitchen appliances. It's also the best time to pull the trigger on big-ticket furniture items you've been saving up for, like that mid-century sofa you've been eyeing or the perfect coffee table. And to scoop up even smaller home goods, like a new set of linen sheets, no matter your personal style or budget. To make it nice and easy for you this crazy sale season, we'll be culling all the best deals on furniture, bedding, and home décor and plopping them right here. If you've been itching to give your bedroom, living room, dining room — or, heck, even your entire home — a refresh, now is decidedly the time to start drawing up plans for your newly appointed digs. Read on for all of our favorite Black Friday furniture deals (and more), which we've organized by retailer below. And don't forget to follow us on Twitter for more timely sales coverage. The holidays are almost under way. We're here to help.
Hay
Danish design house Hay is offering 20 percent off everything, including this "2.5" seater that looks extra cushy.
Wonderfully curved, in a soothing grey. (It's available in a bunch of other nice colorways, too.)
With legs that are curved just so, this minimalist coffee table would look great in just about any decor scheme.
We adore this faceted shade designed by artist Ana Kraš. It's hand-wrapped in colored yarn.
You can find even more Hay Black Friday deals here.
Sur La Table
Sur La Table is running deals through Sunday, and this one for a Staub Dutch oven for less than a quarter of its original price is hard to pass up.
If you've always wanted to upgrade your cookware to All-Clad, now might be a good time to do so. This 10-piece set (including lids) is over 50 percent off.
How about a knife set from Wüsthof?
Macy's
Macy's Black Friday sales are live, and the deals are hot for the taking. This sectional, which one strat editor and no fewer than three of her friends own, is nearly half off. It comes in a bunch of colors and configurations (smaller or larger) and is truly the perfect sofa for vegging out on — even if it isn't the most stylish one out there. It's just a solid, comfy sectional that will withstand years of abuse.
An incredible price on a basic arm-rolled sofa.
If you've always liked the classic Eames lounge chair but couldn't fathom paying thousands of dollars for it, then you might want to consider this swivel chair and ottoman set that's definitely reminiscent of the Eames. For just under $1,000, we'd say it's a pretty good deal.
A tufted-and-upholstered queen bed with excellent reviews for under $300? Virtually unheard of.
Walmart
During Walmart's Black Friday sale, home goods are up to 40 percent off. This rustic storage bench is just $80 and would look nice in a farmhouse-style home.
You can find more Walmart Black Friday deals here.
If you've always wanted an old-timey vanity, now's your chance.