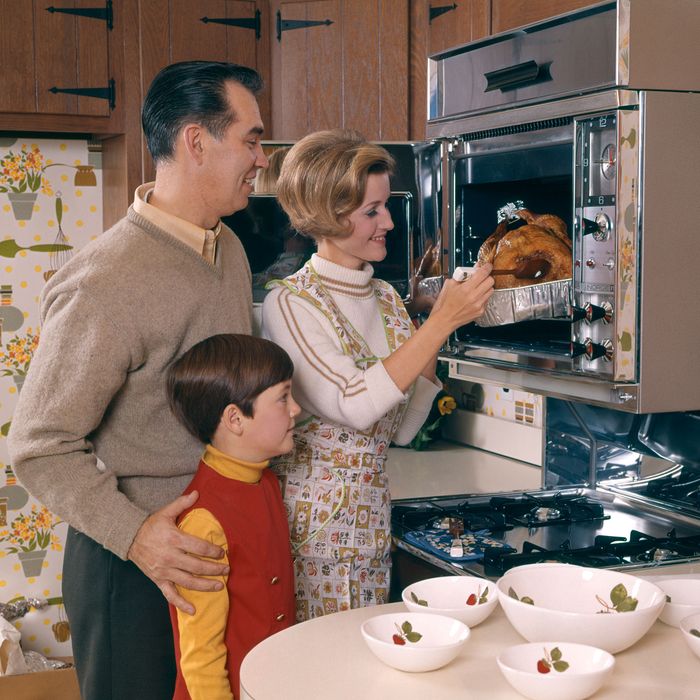 Photo: Courtesy of the retailer
It's no secret that Black Friday is a great time to find an Instant Pot for cheap or buy that status-y kitchenware item you've been holding out on. (We see you, Le Creuset). But between Black Friday sales at Walmart and Amazon, plus Black Friday discounts at Macy's, Bed Bath & Beyond, Sur la Table, and more, there's a lot to sort through. So we've rounded up some of the best Black Friday kitchen and appliance deals below in order to help you sift through and determine which ones are worth the splurge.
So far, we've found deals on a food-editor approved sous-vide machine, some OXO Instant Pot accessories, a beloved Zojirushi thermos, and a set of design-minded food-storage containers from Joseph Joseph. Plus there are significant discounts on a bunch of Strategist-favorite brands including Instant Pot, Le Creuset, Staub, and Cuisinart.
Read on for the best Black Friday deals on appliances and kitchen stuff that we've found so far, but keep in mind: If Black Friday sales history tells us anything, if you see something you like, don't dillydally.
At this point, Black Friday is just about synonymous with Instant Pot — so to help you avoid the Black Friday Instant Pot hysteria, we've rounded up the best deals on four popular models. And right now, this Instant Pot Duo60 6-Quart Model is the cheapest we've seen it: just $49.
Based on past sales data we said that the Instant Pot Smart Wi-Fi is a really good price when it dips under $100, and right now it's $90 on Amazon, which is likely the best it's going to get. Use your phone to make cake — or one of 750 other preprogrammed Instant Pot–app recipes — with this smart device.
If you already have an Instant Pot, or want to level up your pressure-cooker projects, add in an expert-reviewed Instant Pot accessory from OXO's Good Grips line, like this silicone roasting rack.
Instant Pot doesn't just make a multifunctional pressure cooker, though. Its blender — which we deemed to be a solid pick compared to pricier options — is only $49 at Walmart.
Ninja is known for making some of our most well-reviewed blenders, and this one also functions as a food processor for dough and frozen food.
Everyone from smoothie fanatics to home cooks agree that Vitamix blenders are among the best, and this one is $100 off (the lowest price it's ever been).
A perennial staple in the world of stand mixers, this professional, fixed-head, 5-quart model KitchenAid mixer is now discounted to $230 at Best Buy.
At 4.5 quarts with a tilt-head, this slightly smaller and lighter KitchenAid mixer is great for home cooks with limited space, and it's now on sale at both Walmart and Macy's.
This manually-operated SodaStream is just $50, and it comes with an extra canister of carbon-dioxide so you can make your own seltzer at home as soon as the package shows on your doorstep.
Or, if you really want to commit to the at-home seltzer machine life, you can get this bundle at Walmart. It comes with two reusable bottles and some fruit drops.