Photo: Tiffany A. Bloomfield
If you're like us, you've probably wondered what famous people add to their carts. Not the JAR brooch and Louis XV chair, but the hand sanitizer and the electric toothbrush. We asked Jacqueline Woodson, whose new novel Red at the Bone comes out today, about the book, wine, and pens she can't live without.
uni-ball Rollerball Pens, Fine Point, Black Ink
I just love these pens — I've been using Uniball for the past 15 years, probably. They have a fine point and it's so easy to write with them. I actually write both by hand and on the computer, so when I'm in the writing zone I don't even want to be aware of my pen, I want to just think of it as an extension of my hand. I have them at my desk, I have one in my pocket right now — they don't leak, so I don't worry about ink stains — and I have them on the standing desk upstairs, and I have them beside my bed.
Aarke Premium Carbonator
We had stopped using our Soda Stream because we're boycotting it, and were without a soda maker. We drink a lot of seltzer and hate the idea of single use plastic bottles, so this came in the mail as a birthday present for my partner last September, and it's beautiful. We have a place up in Brewster, and we were actually putting it in our car and taking it back and forth, and then I just broke down and bought another one for up there.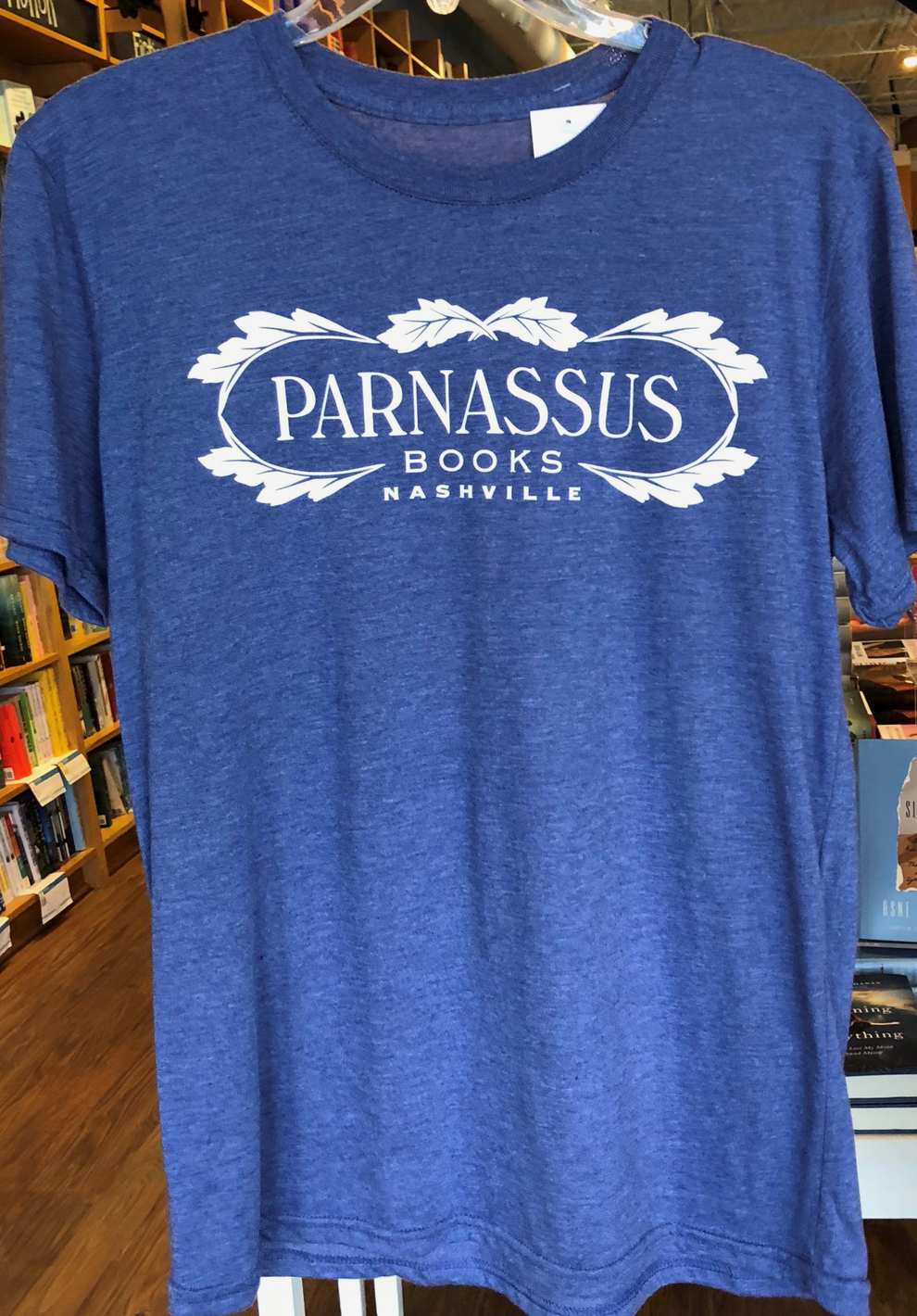 Parnassus Books Short Sleeve T-shirt
Parnassus is one of my favorite bookstores. It's an independent bookstore in Nashville, Tennessee, and when I did an author visit there some years ago, they gave me this shirt. One of the things that makes it so special to me is the fact that Ann Patchett owns that bookstore and we go way back to the '90s. The connection between my writing life and my independent bookstore life is really deep because the independent bookstores were some of the first to really support me when the bigger bookstores were like, We don't know you from a can of paint. I just wear the Parnassus shirt all the time. I wear it when I go running, I wear it when I'm sitting on the stoop. I feel proud to have this huge Parnassus logo on my chest because it represents my love of independent bookstores.