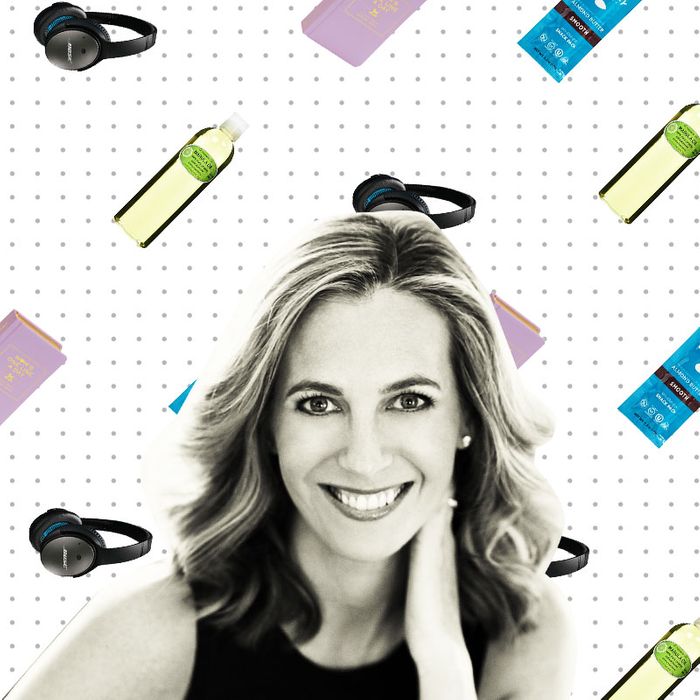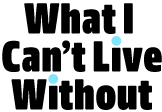 If you're like us, you've probably wondered what famous people add to their carts. Not the JAR brooch and Louis XV chair, but the hand sanitizer and the electric toothbrush. We asked Lauren Weisberger, the author of The Devil Wears Prada and the newly released When Life Gives You Lululemons, about the mascara, (cheap) marula oil, and swimsuit she can't live without.
This is how it started: I got hooked on the Drunk Elephant marula oil, which is amazing, but like $80 an ounce even though the only ingredient is marula oil. Someone told me that if you search on Amazon for the cold-pressed, organic marula oil, it's the same thing, so I did that and use it every single day. Now, I feel much better about it. What's the difference? You know, I think it's exactly the same. They each only have one ingredient! Unless there's some cold-processing difference I'm not aware of. I use it as a moisturizer day and night on my face and also under my makeup to help it go on smoothly. Now, I have these giant bottles of marula oil for no money that I go through like crazy and don't have to ration or feel guilty at all.
Photo: Copyright Richard Pierce. All Rights Reserved.
This is kind of crazy to be putting a $45 mascara on the list, but I've tried a couple of times to do the eyelash extensions, and I cannot stand them. They always felt so weird and uncomfortable, and I was always so aware of my ridiculously long, fake-looking eyelashes. I'm not sure of the appeal of them, and with most of the people I know who do them, I really just end up staring at their eyelash extensions. So this is the only mascara that's ever made it look like I have long eyelashes. I swear by it. I've actually tried the stuff that makes your lashes grow, the Latisse, but I was not into the idea of changing my eye color, so I stopped.
I have a whole bunch of these, and I just feel like they're bright and colorful and fun, and beyond that, just a little bit sexy. And whether or not you can get into a bikini post–two kids, I kind of feel like you shouldn't — or I feel like I shouldn't — so these are kind of my compromise because they're low-cut and sexy, but still definitely a one-piece that doesn't look like my mother's.
My friend bought this for me, and I didn't like it at first because I felt obligated to use it. I used to be a journaler when I had time pre-kids, and I loved keeping diaries for years and years, but now it's all gone out the window, and the last thing I want to do is write anything down. This is a five-year journal — but the years can start whenever you'd like, so you don't have to throw it out once 2018 is over — and the nice thing about it is that it has space only for one sentence per day, which is about as much as I can manage. So I can put in something one of the kids said, or a fun thing we did that day, and at the end of five years, it's really fun to look back that on May 15 for the last five years, we have done this one thing. All with very minimal work. I've actually completed one and am on my second. It's even a nice gift, completed or brand-new.