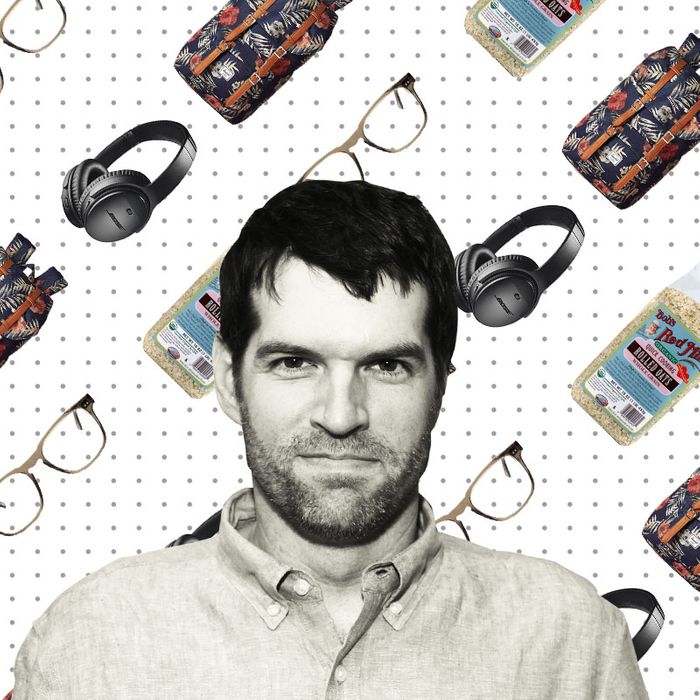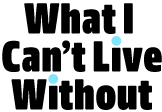 If you're like us, you've probably wondered what famous people add to their carts. Not the JAR brooch and Louis XV chair, but the hand sanitizer and the electric toothbrush. We asked Veep star Timothy Simons about the hair product, breakfast food, and (of course) hoodie he can't live without.
I'm forgetful and scattered, so this backpack is packed like a de facto earthquake kit with things that I will absolutely forget if they weren't in there. Notebooks, phone chargers, hearing-aid batteries, Advil, my laptop, and headphones.
I don't mind flying, but I get nervous on takeoffs, and the noise-canceling fools me into thinking I'm not on a plane for the first five minutes of a flight. Also, they're the only way that you can write in a coffee shop, and they are the universal sign of "I'm working, not now."
I currently have a haircut that requires some (if very little) attention. This product allows me to do something about it in the morning and forget about it for the rest of the day.
I have a notebook with this pen in it at all times (main backpack compartment). It was given to me by a friend days after our kids were born, so I'm on five-and-a-half years with this one. As a former waiter and bartender, I'm keenly aware that good pens are hard to find, so keep them close. Also, if you are in Milk Studios in L.A. or NYC, I recommend stealing their house pens. Those are good, too. A bit more niche of a recommendation, but if you have access, use it.
I've had hearing aids ever since I was in the fifth grade. If you've ever met me, there is a 100 percent chance that I've laughed and nodded my head at something you've said without actually hearing it. You never want to find yourself in a situation where you need a battery and don't have one. They go in a little pack in the front pocket of my backpack. Also, it's the reason I need to use over-the-ear headphones. Earbuds have never been a thing in my life.
I have an astigmatism. These go in the right-hand interior pocket of the backpack. Bought from Gogosha Optique in Silver Lake, California, and I can't recommend their services enough. Julia Gogosha is lovely and knows exactly what she's talking about.
Mine's brown leather, and my keys are either on my left hip or on a hook next to the front door of our house. If they aren't in either one of those places, then they are lost. There's no other answer.
I've worn hooded sweatshirts every day of my life with a near Zuckerbergian obsessiveness. I've gone American Apparel red, then white with red stripes, then charcoal, and now I'm in a J.Crew heather-gray version. They make it in a tall size, so it actually fits. Even if it's 90 degrees outside, I'll bring it with me, just in case.
A mainstay of any social community I've been a part of since I was 19; I wear them near-daily. Black and white with white laces. The new Nike-technology-sole-whatever that they put in the IIs makes it possible to still wear them even though I'm old now.
I eat the same breakfast every single day. These guys with blueberries and strawberries. Routine and schedule.
I WOULD play these every day, but I don't own them yet. But Los Angeles has one of the best municipal golf programs in the country, so I play once a week and hit balls twice a week. I like golf. Don't fucking judge me. Also, another reason to hate Donald Trump is because he's single-handedly killing the future of the game by association. I'm throwing these on this list because I shamelessly want TaylorMade to send me some of the new P790s.
The Strategist is designed to surface the most useful, expert recommendations for things to buy across the vast e-commerce landscape. Some of our latest conquests include the favorite shopping items of Lena Dunham, Olivia Wilde, Carole Radziwill, Plum Sykes, John Cameron Mitchell, Aubrey Plaza, and Linda Rodin. We update links when possible, but note that deals can expire and all prices are subject to change.
Every editorial product is independently selected. If you buy something through our links, New York may earn an affiliate commission.