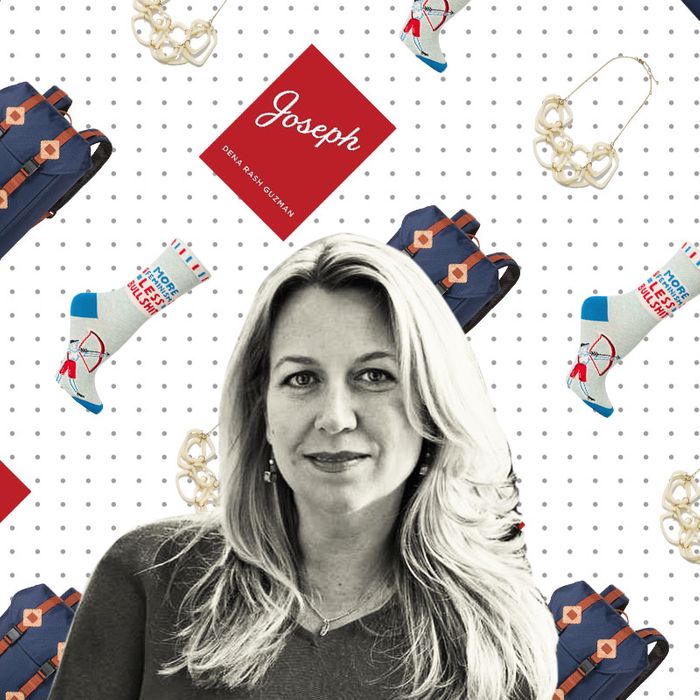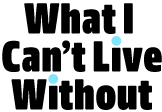 If you're like us, you've probably wondered what famous people add to their carts. Not the JAR brooch and Louis XV chair, but the hand sanitizer and the electric toothbrush. We asked Cheryl Strayed, author of Wild and Tiny Beautiful Things, about the lip balm, backpack, and hiking boots she can't live without.
So I was recently a guest star on Portlandia, and my episode hasn't aired yet, but it was last fall in Portland when we filmed it, and they gave me this backpack as a gift for doing it (it's made in Oregon and was filled with goodies made in Oregon, too). I get lots of bags and backpacks, as you can imagine, but this one is truly amazing. It's not a wilderness backpack, but an urban one, and it opens from the top and has a laptop sleeve, but what's truly great is that it has a zipper on the side. So there were all these times when I was in some airport and needed to grab something from the bottom of the backpack, and I just whipped it open from the side zipper. It's functional but stylish. People would come up to me at the airport and ask about it. You always want people to kind of envy you.
This is a thing. Do you know about these? These are for people who are looking at screens in the modern age. And you can get them whether you need help with your eyes or not. You can just get them as regular glass or readers with magnification, but they're glasses that protect your eyes from blue light from the computer. My kids don't wear glasses, but I have them put those on when they're looking at the computer for a long time. This whole idea is that blue light is damaging to our eyes for any number of reasons, and these block those harmful blue rays, which are bad at night because they throw off your circadian rhythms, but they're really not good for you any time of the day, so why not protect yourself?
I can speak very well to this. I'm famous for wearing the wrong boots and learned the hard way that you need the right boots. The owners of this brand were fans of Wild, and they sent them to me, and I noticed two things about them. Right out of the box, they were the most comfortable boots I've ever owned. And whenever I'm somewhere and encounter any women wearing Ahnus, they will say, "Oh my god, aren't they amazing?" There's a cult of Ahnu. I highly recommend them because they're designed for a woman's feet, which not a lot of hiking boots are.
The only thing I'm addicted to is lip balm. I'm a connoisseur of lip balm, and Kiehl's is truly the best. After many years of trying to find the best version, I have to say that nothing compares to Kiehl's. If I were forced to let go of all things on this list, I would cry, but you couldn't take my lip balm.
A seemingly boring item, but I would put this together with the lip balm as the things I truly cannot live without. I discovered the art of the sleep mask maybe about six or seven years ago right before Wild came out. I was having trouble sleeping, and someone suggested that total darkness helped. Now, even if the room is totally dark, I sleep with it on because it puts me in my own cocoon. It's comfy and cushy and makes me feel ready for slumber. It's my favorite of any I've tried.
I know not everyone cares about hair problems, but I just hate those dry shampoos that make your hair so sticky and icky. I would use them and my husband would lean in and say, "Ew, what did you do?" But he smells this and is like, "You smell so good." It's just nice in my hair. Although, to be honest, the real dry shampoo that I just loved was discontinued. I actually bought 50 of them online because Oscar Blandi stopped making it. [Editor's note: You can still find it at Jet.]
This is a German company that makes these slippers out of boiled wool — they're truly like shoes (they're even called loafers rather than slippers, though that's how I wear them). I'm actually wearing them now as we speak. I could and have walked around the block in them because they have true soles, and you look kind of European in them. There are certain things I've been on a lifelong journey to find, and this sounds silly, but because I work from home and don't need to wear full-on shoes, I've been in search of the perfect slippers. So many slippers are dumb lady slippers, and I just found these by chance at a shoe store. I loved them so much, I immediately bought three pairs. I guess I live in fear of products being discontinued.
The costume designer for the play version of Tiny Beautiful Things gave this T-shirt to me as a gift, and I fell in love with it because it's really comfortable, but it's cool. Every time I wear it, I get a response. Once, I was in the company of several elderly men who were so taken aback, and to have to actually explain the shirt to them was funny. I was out in the woods in New Zealand, and this young kid working in one of the lodges pretty much glommed on to me because you could tell none of the other tourists he encountered really shared his values. We went on safari in Kenya and Tanzania, and some men who were part of older couples in the group felt threatened in this old-fashioned, outdated, always-incorrect assumption that feminists hate men or think they're all bad. It allowed me the opportunity to gently educate them, and whether they received that lesson, I don't know, but at least I got to deliver it. It's always a conversation piece when you wear something that announces your identity. It communicates to some people that you're safe with me, and to others that they should watch out.