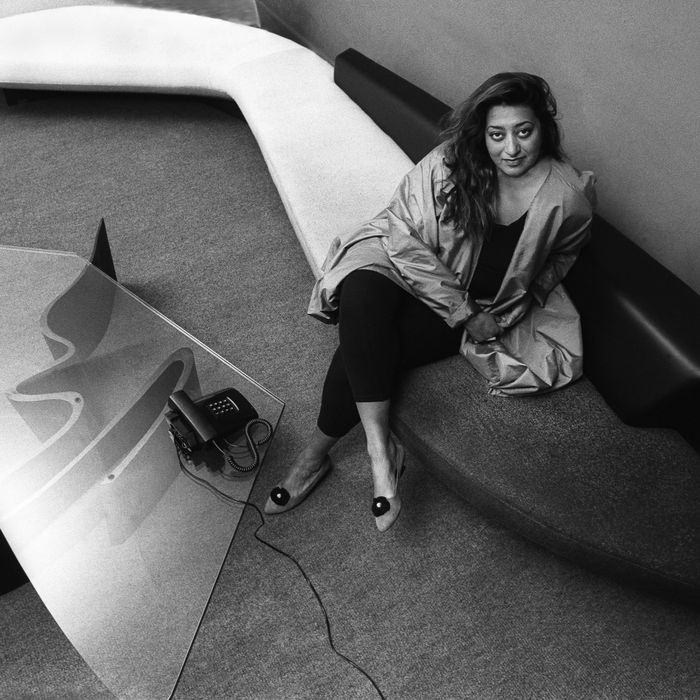 Photo: Christopher Pillitz/Getty Images
Status can be a funny thing. Of course its most obvious iteration comes with shiny hardware and easily recognizable logos, but it gets far more interesting as you narrow it down to the more opaque signals — when the way you tuck your shirt, or what you eat for breakfast, or your particular brand of notebook can mark you as in or out. And of course, what counts as a status item varies wildly across human tribes. In our series, Insider Goods, we're talking to tribe members (some with their real names, some anonymously) to find out the status items among art-gallery assistants, or Broadway actors, or Capitol Hill interns. This time, we're peering into the world of female architects with the co-founder of Slade Architecture, Hayes Slade.
Muji is clean and simple, and that's exactly what architects typically prefer. It's the opposite of sparkly. We all seem to use Muji's pens and notebooks. Every time I take a Muji notebook out in a meeting, someone says, "Oh, I love Muji!" You can't go anywhere without someone commenting. It's because it's so understated.
You see skinny black Capri pants every day. They are a more subtle background piece, and then you have your more focal accent pieces like Feit shoes.
Feit shoes are very popular, but more aspirational. You don't see as many as you would expect, mostly because they're crazily expensive. They have a minimalist quality to them because they're so simple and beautiful. These are just stripped-down and classic, especially the hiking boot. When you touch them, the leather is amazing. They look like what I imagine people wore hiking back in the day.
Do you know those long, linear earrings that look like a chain? They're two to three inches long, and they just hang through the ear. Those are a thing now. They are a very, very simple linear, vertical earring. They're cool and understated with nothing extraneous. They're not precious, but they're flattering: a design statement. There's a sympathetic relationship between the vertical earring that accentuates the length of the neck. That's the kind of thing that architects tend to recognize.
The other super-popular shoe brand is United Nude. My partner happens to be wearing them right now. They have vertical and all kinds of crazy heels. The shoes are design-forward and imaginative, just the kind of thing appealing to architects. They have a strong architectural quality to them. This is funny, though, because by coincidence the company was started by Rem Koolhaas, the nephew of the architect Rem Koolhaas. They have the same name.
These are sold out, but here is a similar pair with a snakeskin detail and here is a higher heeled and ankle version.
In terms of designers, Martin Margiela is super popular because of the understated quality. The pieces themselves aren't understated, but the branding is, and the clothing itself is more about the design and the cut. Architects move away from things that have an obvious brand or connection. Instead, it's more about the person and what their outfit says about them. Hopefully, that they're creative and have put together an original assembly. The materials aren't necessarily showy or sparkly, but it's mundane materials worked in a beautiful way. That's the same way we approach our work. We work with bricks and concrete and sheet rock to build something innovative and creative with the design. It's the way you use something that's attractive to architects.