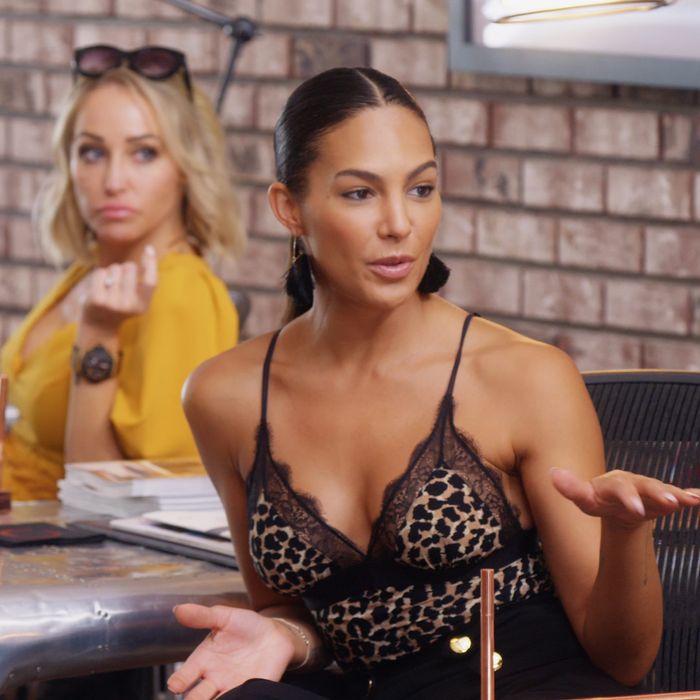 If you've watched the last two seasons of Netflix's Selling Sunset, you'll be familiar with the show's million dollar Hollywood Hills manses and the Oppenheim Group agents who sell them. The agents tend to have tastes almost as extravagant as the homes they sell — there is no shortage of sky high Louboutins in the brokerage's Sunset Boulevard office. All the more reason why we were curious to hear what the Oppenheim group agents are hoping to receive for the holidays this year — so we called up agency co-founder Jason Oppenheim, and agents Mary Fitzgerald and Amanza Smith to hear what's on their lists. Read on for what they'd like to receive. And should you want to gift something Selling Sunset-themed, Jason Oppenheim has a suggestion: "Oppenheim Group Wine, obviously." (You'll just have to swing by their L.A. office to pick it up).
Photo: Courtesy of the Retailer
When it comes to holiday gifts for their homes, Oppenheim and Mary Fitzgerald both mentioned Le Labo candles, specifically the brand's (culty) Santal 26 scent. "It's a good winter scent, it smells homey and kind of soothing — and I just like that all of my friends think it smells great," says Oppenheim. "Just a small one, you don't need the big one." (Full disclosure: Oppenheim told us that he already has the candle — "I don't usually do gifts, I usually buy anything and everything that I want," he says — but that he would be happy to receive another.) Fitzgerald says she is hoping for the larger version of the candle, which comes in a concrete casing and is about six times the price. "I've seen them at a few of the homes I've shown," she says. "They smell amazing and last forever." If you want the scent, which has warm notes of amber and musk, for a (relatively) more affordable price, you can pick one up in the classic glass jar.
Fitzgerald also has her eye on this blanket for lounging at home. "Everyone I follow on Instagram has one," she says. "It's called the Barefoot Dreams In The Wild Throw Blanket — I just want to snuggle up with it, sit by the fire, drink some coffee and listen to Christmas music." The blanket comes in a range of neutral leopard-print color schemes, and is made of an ultra-soft microfiber polyester that's machine washable, making this one a bit more practical than a wool or cashmere throw.
"My dream gift would be a Basquiat painting," says agent Amanza Smith. "However, realistically I'd just like anything that I don't have to buy with my own money." One such item is this grill, which Smith says she wants to use for grilling with her kids year round in L.A. The grill is designed for making steak, but can be used for pizza or any other number of meals — and it's portable, making it useful for camping.