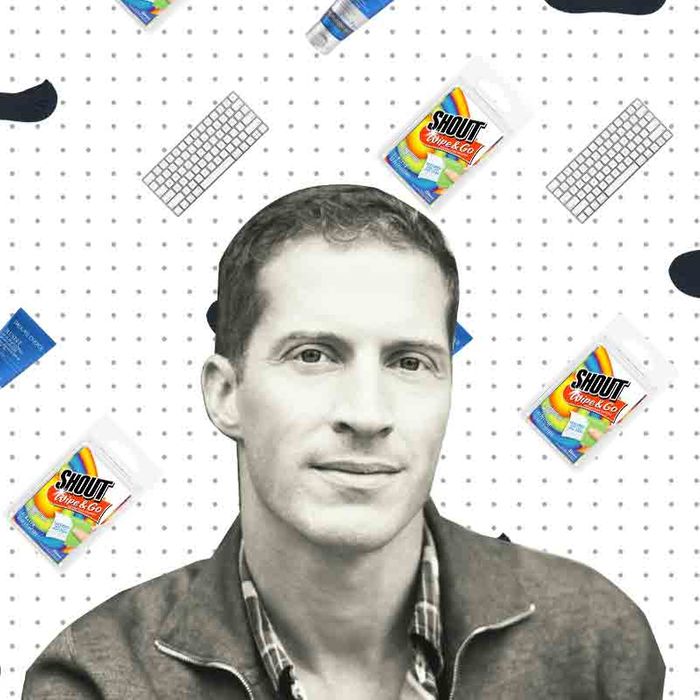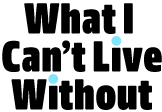 If you're like us, you've probably wondered what famous people add to their carts. Not the JAR brooch and Louis XV chair, but the hand sanitizer and the electric toothbrush. We asked novelist Andrew Sean Greer, whose novel Less recently won the Pulitzer Prize, about the sunscreen, robot vacuum, and invisible socks he can't live without.
A long time — 10 or 15 years ago — Paula Begoun tore into cosmetics and their ingredients, and then she monetized that by creating her own line of stuff. And I believed it! Because she would say, "Nothing can get rid of your wrinkles." And if someone says that and then says, "Here's my wrinkle cream," you're like, "Let's see!" But she's actually said that nothing works like SPF, so that's why I like hers. I like it a lot, but especially because I like something that doesn't lie but gives me hope.
This little thing is just really easy. I travel a lot and end up in places where I can't really get coffee. Working on my last novel, I was in a solar-powered hut in Oaxaca for ten days, and there was no coffee machine. I could make coffee with my AeroPress, though. It's not even just for Robinson Crusoe moments. You go to your mom's house, and maybe she only has a percolator, but you can bring out your AeroPress, and your mom won't even be insulted. It's that portable. I'm really not that much of a snob. I'm 47, so I'll even drink day-old coffee sometimes — I grew up during that first wave of coffee — but I like that the AeroPress gives you that foam, which a French press doesn't. It pushes that last bit of air through the coffee beans, so you get those oils. It's what makes the first sip so good.
The hand blender is something I wanted for ten years and finally just got for myself. I have friends over a lot, and you can make a big soup with this so easily. There's also a little food-processor thing that comes with it, so you can cut up garlic. It just gets to be very handy, especially when you don't want to do dishes. You, of course, could use a real blender for some things, but then you're like, I don't want to put hot soup in the blender, and then have to wash it. And so many of my friends are vegetarian that often soup is my answer when they come over.
I am so embarrassed by this because it feels like a luxury item. I was just at home and turned it on, and it made me feel at peace. I'm a messy person and cannot clean very well, so when I turn on that robot vacuum, I'm watching order being restored to the world. When I come home and see that it's already vacuumed for me, I think of it as a friend. It calms me to watch it. I find it soothing to watch it clean the house in its random way. I'd say it does do a good job, but it takes FOREVER. If you drop something on the floor thinking it'll head right for it, your vacuum might pick it up in three hours. It doesn't clean like a robot would; it cleans like a cockroach looking for food. It's totally random. It's like a pet. Sometimes it gives a sound of dismay like it's trapped and you have to save it, but that's part of the relationship.
I think it took me a year to realize that men who look like they're going sockless are actually wearing tiny socks. What a breakthrough that was. Fantasmini in Italy they call them: little ghosts. I've bought all these different kinds, but Uniqlo is very reliable to me. I think I have H&M ones that I don't like as much. And then you forget which ones go together, and you try to match them and it's impossible.
Apple actually gave me this for free because something went wrong with my MacBook order, and to try to placate me, they gifted me a wireless keyboard. I have to say, now I can travel with it and not have that hunched-over attitude like I've had since college — I'll pile the wireless keyboard over a bunch of books so that even when I use my laptop, the keyboard makes it almost desktoplike. I can throw it in a backpack and bring it anywhere.
Whenever I have gone to teach for a semester at another school, I'll drive myself there and think about what to pack, and what I always bring is my immersion blender and knife and garlic press, which I didn't include as part of this list thankfully, but it's because I know that anywhere I go — even to a furnished apartment or a hotel room with a kitchenette — the knife won't be sharp enough, which is dangerous. And I have a ton of knives, but this chef's knife ends up being the only one I use, mostly to just cut an onion, which it's perfectly shaped for. The next thing to do is get a good sharpener, but I find with a good knife, it'll actually stay sharp for a long time.
This is a new one — a lot of these are about getting older as a writer you'll notice — that I got because I had these long flights I was taking that were killing me because I'd thrown my back out. So you actually take one of these and you sit on it the whole airplane flight. Or you'll put it under your leg to undo the tension of sitting. I was actually sitting on it earlier today to answer emails. It loosens up the muscles when you've been in a train or plane or car for too long. It's actually super uncomfortable. I don't think I could actually write while doing it, but if you're watching Jurassic World, then it's not so bad. You can even roll out with it, which people do, but I don't.
These I need because I'm a clumsy person. When you're at home, you can of course get your stains out in the sink or at the dry cleaner, but if you drop something on your fancy pants and aren't at home — I'll be wearing nice things on book tour but eating a hamburger at the airport — these things will save your clothes. It's so I don't have to ask the hotel to do an $80 rush dry-clean. I'm really cheap, so I won't do that nonsense. I keep one of these in every jacket pocket, and it's better than the Tide bleach pen because they're little packets like the size of a condom. They're squishable and easier to bring around.
When I'm on book tour and get sweaty or weepy or anything, it's useful to have a linen handkerchief. Sometimes I'll go to a bookstore for a reading and it's not air-conditioned, and I get nervous, so having one of these is useful. It's handier than a Kleenex, especially since men don't carry purses. It's great for the summer. I learned about it because writer Daniel Handler has one, and he uses his mostly for allergies I think, but I find that old-fashioned things tend to be more useful than you think.
The Strategist is designed to surface the most useful, expert recommendations for things to buy across the vast e-commerce landscape. Some of our latest conquests include the best acne treatments, rolling luggage, pillows for side sleepers, natural anxiety remedies, and bath towels. We update links when possible, but note that deals can expire and all prices are subject to change.
Every editorial product is independently selected. If you buy something through our links, New York may earn an affiliate commission.