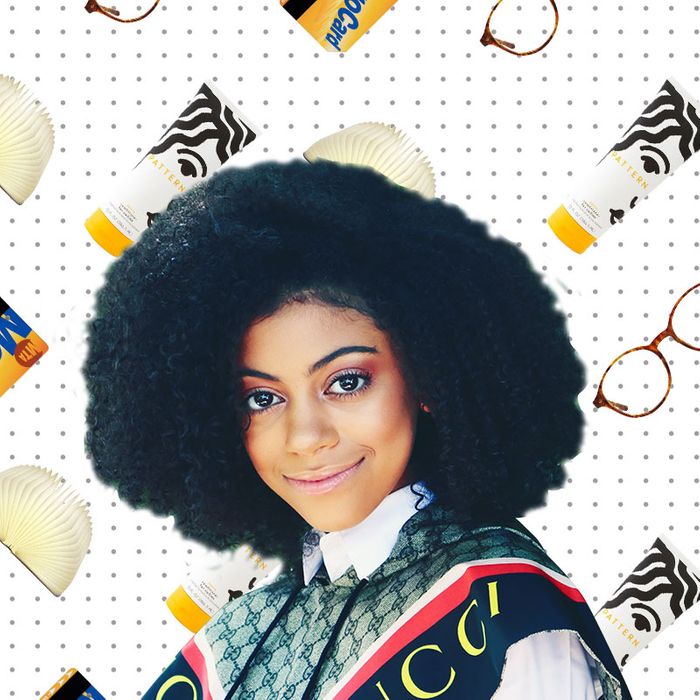 Photo: Courtesy of retailer
If you're like us, you've probably wondered what famous people add to their carts. Not the JAR brooch and Louis XV chair, but the hand sanitizer and the electric toothbrush. We asked Arica Himmel, star of Mixed-ish, which premieres September 24, about the night-light, sneakers, and hair products she can't live without.
I can wear the Air Force 1s anywhere, and with pretty much anything, which is amazing. I was actually at Paleyfest — I was there for Mixed-ish, and they showed the first episode to fans — and I wore my Air Force 1s with an African skirt. And you know, it looked really great. I can wear them on the carpet, I can wear them just walking down the street. I usually purchase them from Kith in Soho and West Hollywood. I have the white ones, so I have to clean them a lot, but I've probably had five or six pairs over the years.
Living in New York, you know, whether it's going to school or auditions, I always have my MetroCard on me — that's how I get around. Taking the train, taking the bus, and regardless of where I am, where I live, I'll always have it in my wallet. I grew up in the city. The first time I rode it alone, I was actually with my friends — we were 13 — we went to 77th Street to go see a movie.
I found out about Glossier through social media, I always saw their ads on there. I loved their aesthetic, their clean look. And when I started using their skin-care products, like the Milky Jelly Cleanser and Bubblewrap, their eye cream, you know, it really worked on my skin. I decided this is the light skin care that I need. My skin's pretty normal, so the products work really well for my skin. The Glossier has prevented breakouts for now.
My hair is definitely a struggle. After shampoo and conditioner, my routine usually includes a leave-in conditioner and jojoba oil just to make it soft. I'll put those in while my hair's damp — from the roots all the way down to the ends. It restores the natural curl, especially from when I wake up and my hair's looking a mess. The Pattern products revive it and also moisturize it. But for days when I don't really want to wash my hair, I just want to go out and wear it, I'll still use a little leave-in conditioner and oil.