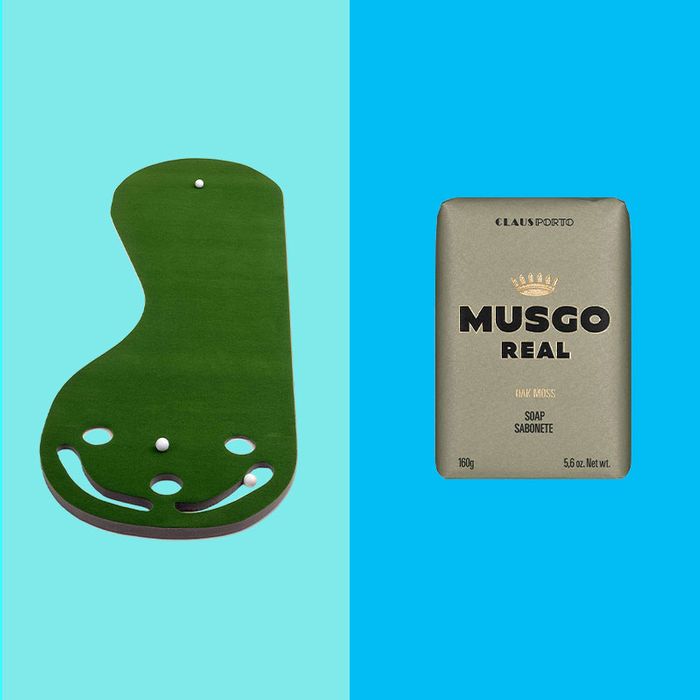 Photo-Illustration: The Strategist; Photos: Retailers
When it comes to holidays and birthdays, dads are notorious for "not needing anything." As much as we appreciate the self-effacing sentiment, it doesn't make them any easier to shop for. Even if your dad has a hobby or new obsession, be it astronomy or 20th-century history, there are only so many star guides and World War II books you can buy him. To help you find the perfect gift for his next birthday, we've gathered 33 items across the useful-to-delightful spectrum (many of which are both useful and delightful) for dads of all kinds. While all of the things on this list are available on Amazon, we've found some of them elsewhere, too, for those who like to shop around.
For the dad with a secret barbecue-sauce recipe
Strategist contributor Regan Stephens discovered these charcoal logs after eating "the most tender, wildly delicious poultry" at the Philadelphia restaurant Laser Wolf. According to Stephens, chef Andrew Henshaw told her these Thaan charcoal logs impart "just the right amount of smokiness." The bricks are the "perfect size and shape, with a thin tunnel through the center of each narrow one that allows for airflow, which in turn allows the bricks to burn evenly," she adds.
For the dad who overpacks for the beach
Photo: retailer
This utility cart glides across the sand, then turns into a comfy beach lounger.
For the dad who's even more capable in the kitchen
If he's mastered sautéing and air-frying, a Bluetooth sous-vide cooker may be more his speed. He can use it to perfectly cook his steak (and will likely get a kick out of monitoring the process from an app).
For the dad who prefers to man the bar
Five Strategist staffers own and love this ice-cube tray, which writer Emma Wartzman says feels "thinner and more flexible than its counterparts, so you can remove the cubes with almost alarming ease."
For the dad who's always planning a trip to the green
He can perfect his putting game on this indoor putting mat that one Strategist contributor (and father of a Strategist editor) says, with a little ingenious planning, "felt almost like the real thing."