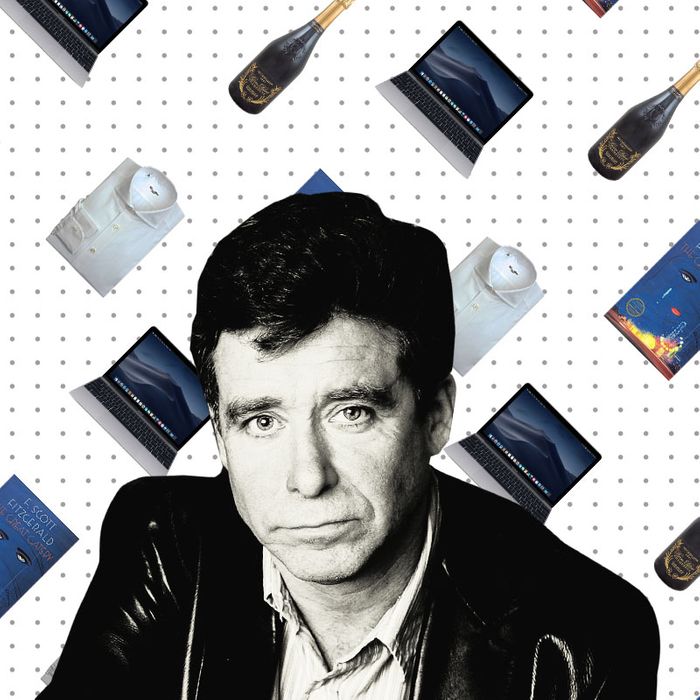 If you're like us, you've probably wondered what famous people add to their carts. Not the JAR brooch or the Louis XV chair, but the hand sanitizer and the electric toothbrush. We asked Bright Lights, Big City author and Wine Reads editor Jay McInerney about the Champagne, dress shirts, and portable exercise equipment he can't live without.
Oh, God, I mean, there are so many good Champagnes out there. I'm particularly fond these days of Pierre Péters — the top cuvée is called Chétillons. The most interesting Champagnes are made by small growers, I think, even more than the big houses, and honestly, I could list 10 or 15 different Champagnes I like. I drink Champagne almost every day. For me, it's my aperitif instead of a cocktail. And except for red meat, it goes with almost anything. It's amazing with sushi. It's my go-to at Japanese restaurants.
Domaine Dujac is a family-run winery. The founder Jacques Seysses, married an American girl from San Francisco, and their son Jeremy also married an American girl in California. They make beautiful wines, though I think they're becoming a little too well-known. I think DJ Khaled recently tweeted something about them, which may be the beginning of the end. They do make a great burgundy though, which is the most subtle and complex and geekiest wine. There's endless variations of terroir, and supposedly a really good taster will be able to tell a wine from one plot from another grown 50 yards away. It's the ultimate region for wine geekery, but I think also the most rewarding. It's also pure hedonism.
Gatsby is something I read at least every couple of years. I read it just to sort of marvel at the language and the prose, which is so epigrammatic, so utterly economical and lyrical at the same time. It's also as close as we have to a summary of the American dream in tragic form. I love turning to it because I'm always kind of delighted even though I've read it a bunch of times. It's a fairly short book but somehow seems inexhaustible.