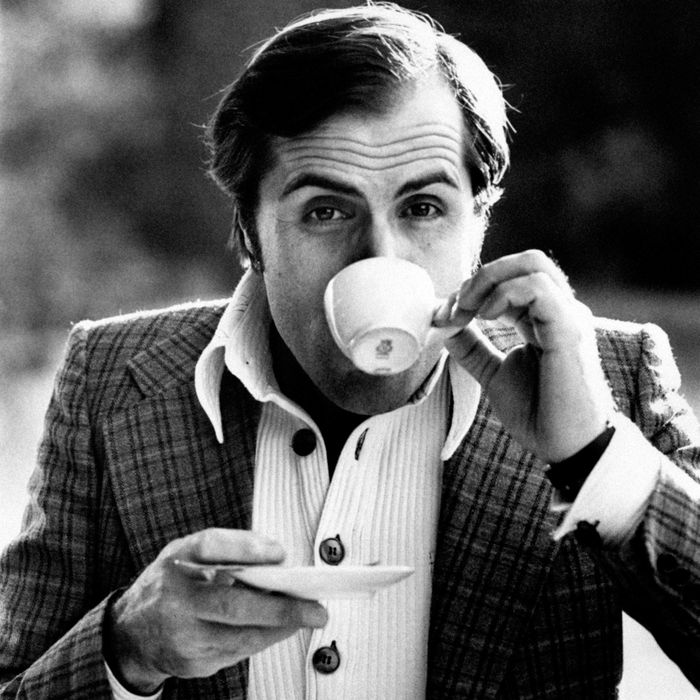 Photo: Mondadori Portfolio/Getty Images
Making a great cup of coffee at home has plenty to do with buying excellent beans, but after that, it's crucial to consider how you store them. "The right storage vessel can definitely extend your coffee's shelf life and keep all of those delicate flavors and aromas ripe and fresh for another week," said Andrew Ho, the food and beverage manager at Ferris and Paper Coffee, both at the Made Hotel in New York. "Maybe two weeks, if you're lucky."
To find the best storage options, we turned to java savants like baristas and coffee-shop owners, who gave us their picks along with some added advice: Buy whole beans instead of grinds and re-up weekly. "We recommend buying coffee like bread, keeping it fresh weekly and using it frequently to avoid it going stale," says Peter Longo, owner of Porto Rico Importing Company. Other coffee pros even espouse the benefits of the packaging that high-quality beans are already sold in. Some of those — plus the best glass, stainless-steel, plastic, and ceramic canisters — are all below.
No less than six of the experts consulted said the Airscape canister is the one they use to keep coffee reliably fresh. Paul Schlader, co-founder and head roaster at Birch Coffee, has used the stainless-steel model at home for years. "Because it's stainless steel, it's less porous and therefore coffee oils won't stain in the way that they do plastic," he says. The lid on the Airscape depresses into the can, eliminating any excess oxygen, which is what erodes the flavor of fresh beans. Todd Carmichael, CEO and co-founder of La Colombe Coffee Roasters, swears by the stainless-steel Airspace, too. "When I'm looking for a coffee canister, it's important to look for ones that protect from light and force humidity and oxygen out, keeping it airtight," he says.
Michael Harris, sales manager at Fresh Cup magazine, a publication devoted to all things coffee-related, says his Airscape keeps a five- to seven-day supply of coffee fresh, but that he uses the 64-ounce canister for holidays or special occasions, when he's stocking up.
Airspace also makes a glazed ceramic version with a bamboo lid, like this striking Yves Klein Blue option. Allie Caran, director of education at Toby's Estate, likes the patented lever lock on the Airspace that produces an airtight seal. Its one-way valve allows carbon dioxide to escape. Ho is also a fan of the ceramic styles. "The main problem with most coffee canisters is that they are not actually airtight, and even when they are, there is still a considerable amount of air trapped inside the canister," he says. Like the stainless-steel one, the ceramic canister's valve gets nearly all of the air out.
Schlader says he also likes the OXO container, for a more aesthetically pleasing option. "This holds coffee very well, and because of its UV protective coating, it doesn't allow light in, which can break down coffee," he says. Jonathan Rubinstein, founder of Joe Coffee Company, also likes the Pop: "When it comes to coffee-bean storage, there is no need for many bells and whistles, and simplicity wins," he says. He also emphasizes buying less coffee, more often.
"These canisters feature a button that allows you to pull air out of the container after each use," says Jessica Easto, author of Craft Coffee: A Manual. "The less oxygen coffee is exposed to, the better. The smallest version holds a half-pound of whole coffee, which is perfect for me, as I only buy as much coffee as I think I'll use in a week." Coffeevac comes in a range of colors, but Easto recommends getting the opaque black version to keep coffee as fresh as possible. We're fans of this '80s-esque transparent one, which would be best kept in the pantry to avoid light. Caroline Bell, founder of Cafe Grumpy, also vouches for the Coffeevac's usability. "A wide mouth is helpful if you want to use a scoop to get your beans out," she says. "These particular ones are also easy to stack."
Longo likes these Mason Cash canisters. "They come in a variety of colors emblazoned with either the word coffee or tea on them with a permanent silicone seal," he says. "They hold around a pound of ground coffee and keep the coffee out of the light and with a tight seal, and they're great for on the counter."
"In Italy, and at all of our restaurants, we always grind coffee beans à la minute for the freshest espressos and cappuccinos," says Iacopo Falai, culinary director of Sant Ambroeus Hospitality Group. "We know at home, especially here in New York, that is not always an option for people, so I recommend Le Creuset's containers: They always make such beautiful ceramics. Also, most people always want to put coffee in the refrigerator, but please don't."
Longo also likes these blue-accented Italian-made Bormioli Rocco versions. "They hold a good amount of coffee or tea, and they have a replaceable rubber gasket, as well as a clip top to keep it snug," says Longo. "While they are clear glass, they are well-made square jars, with rounded edges. They make a clear-lid version, but the blue lid has a nice aesthetic, a throwback to yesteryear."
Also from Bormioli: these sealed jars, with chalkboard labels.