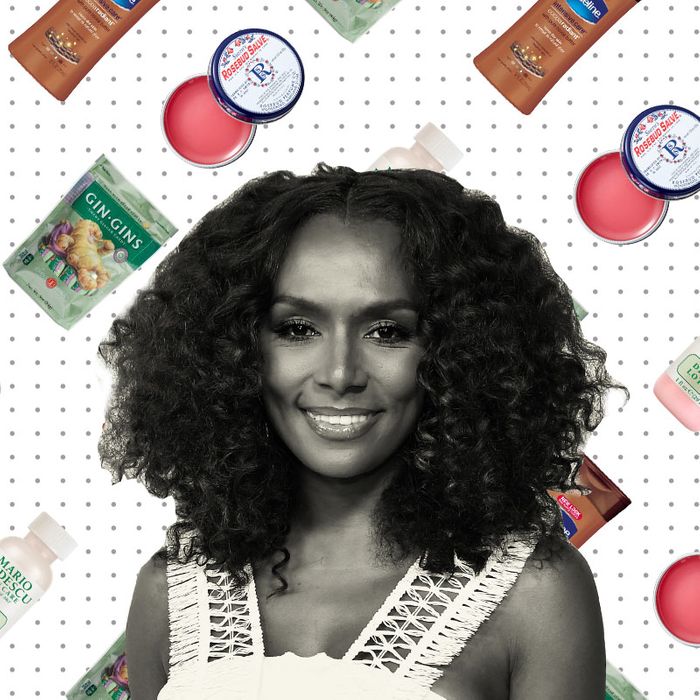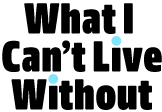 If you're like us, you've probably wondered what famous people add to their carts. Not the JAR brooch and Louis XV chair, but the hand sanitizer and the electric toothbrush. We asked writer, host, and activist Janet Mock, who guest-stars on PBS's Finding Your Roots tonight, about the jeans, addictive lip balm, and bodysuits she can't live without.
I love how these jeans pinch your waist in so it gives you a bit of cinching but also doesn't flatten your butt or your thighs. It lights you up so your behind is up and tight and high and makes your legs look super long. I have them in ripped; I have them in basic blue and light blue and black. They're my cut and pretty much the only pair I wear. Good Americans give you that same look for a slightly cheaper price, but I am loyal to my Marias.
The bodysuit with a high-waist jean is my everyday look. The only two pieces of clothing on my must list. These bodysuits are super-sleek cotton with just a bit of stretch. I like a long sleeve for when it's cold at night or chilly in the office and the deep cut for showing a bra underneath. It's the perfect bodysuit — I bought one and loved it so much, I started buying a bunch of them. They're body-conscious but not so much that you feel like you're doing too much. I literally have bought at least 16 because the white ones will get dirty after two or three uses, and they're so cheap that I don't feel bad. You really get your cost per wear in — that's how I justify it.
I put this on my wedding registry because I heard it was like the carry-on that flight crews and pilots all use. If you spot attendants and pilots in the airport, you'll see they all have them. Now I know why. It's the perfect size, it's got four wheels, it has a charger, and you can put your sani-wipes in that external pocket (I'm a germaphobe) and it has a slot for your laptop. It's small and perfect. I'm traveling one or two times a week, so I can't imagine flying without it.
It gives you the perfect glow and protection from UV rays while it evens out your skin tone. It doesn't give you blemish coverage necessarily so it's for your good skin days. It gives you just a bit of an even base. I'll use it alone with mascara or blush and call it a day.
This is a literal miracle. You can take off your makeup with it, or use it as a moisturizing mask, or as a balm on your face for the day or overnight. It gives you a perfect glow. I use it on my décolletage if I'm in something low-cut. It makes your shoulders and clavicle really pop and look moisturized. You should not use it when you are wearing makeup because it makes your face too slippery. If I'm running errands at Whole Foods or something, I'll use it. It gives you a glow that makes you look like you have baby-soft skin. It's an Instagram filter everywhere you go.
I keep this is in every room in my house, in my office, and in my handbag. I use it on my lips as a lip balm because it has a pinkish tint to it but also in a pinch for ashy ankles or elbows. I'm addicted to it and feel okay with that.
I travel a lot and get some indigestion so I always, just next to my lip balm, will have three of these in my bag. It gives me a sugar fix and it helps keep my belly flat and digest that food with all the benefits of ginger.
Okay. I think every single person who has ever struggled with acne understands spot treatments. You get abusive zits on your face and need a quick way to remedy that! If you don't have a dermatologist on call for cortisone shots, dip some of this drying lotion on it, and it's a quick fix for turning a mound on your face into a whitehead sometimes even overnight. I'll have these spots on my face before bed, I'll dip a Q-tip of this stuff onto it, and that's it.