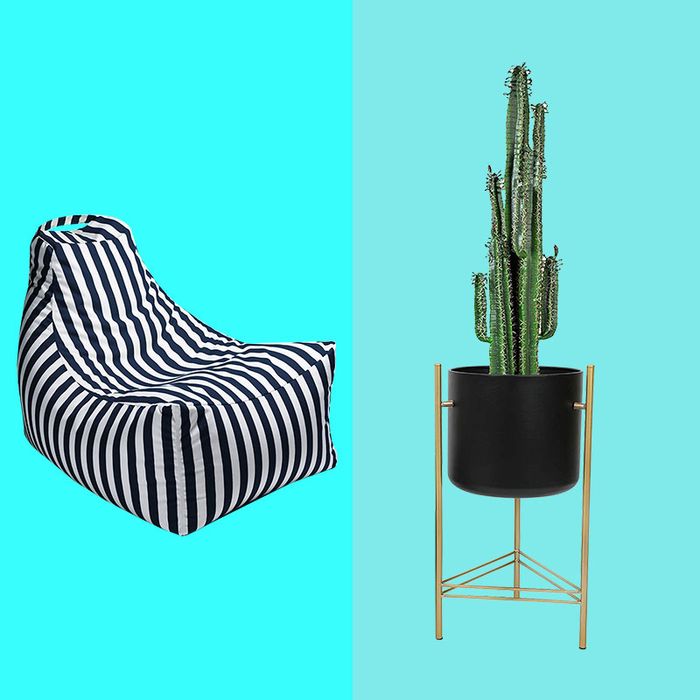 Accessorize your patio, rooftop, or terrace.
Photo-Illustration: Courtesy of retailer
After a long, cold winter, the growing signs of spring really feel more like a gift than ever before. If you're lucky to have a bit of outdoor space, your patio, terrace, or even fire escape can be a respite from days spent cooped up inside. Sprucing it up with the right décor can make it even more comfortable — and a refresh doesn't have to cost a lot, if you know where to look. To help in that regard, we've rounded up 37 pieces of affordable — but still good-looking — furniture and other things that'll zhuzh up any outdoor area (and if you like this stuff, check out our recommendations for similar cheap but expensive-looking things for your bathroom, bedroom, living room, and kitchen). While all of the things on this list are available on Amazon, we've found a few of them elsewhere, too, for those who like to shop around.
First things first: If your patio doesn't have them, you'll definitely need a couple of chairs and a table. And even if it does, maybe it's time for something new, like this simple bistro set (in a soothing periwinkle) that will instantly transport you to the terrace of a European café, for a lot less than the cost of a plane ticket.
For a little more money, you can get this durable, all-weather acacia set that's just as portable as the one above but has a more rustic look.
If you don't have a lot of space (or a huge budget) for a grill, this portable one should do the trick.
You can't go wrong with a classic lawn chair (and this one is available in tons more colors, too).
Even kids deserve their own umbrella chaise.