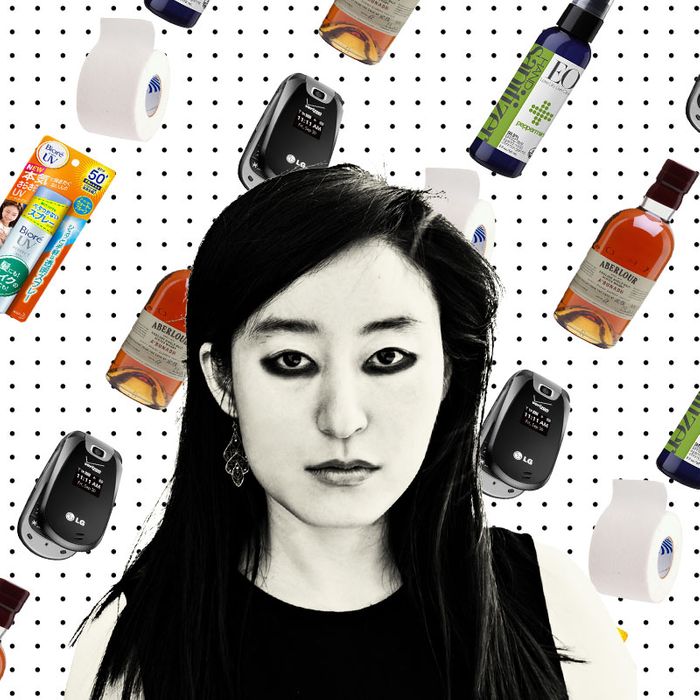 If you're like us, you've probably wondered what famous people add to their carts. Not the JAR brooch and Louis XV chair, but the hand sanitizer and the electric toothbrush. We asked The Incendiaries author R.O. Kwon about the hand sanitizer, climbing accessory, and sunscreen she can't live without.
Often, I write by hand, and this simple ballpoint pen has been a reliable instrument since I was in high school. I buy them by the dozen in the fine-point black; I pray Pilot never stops making them.
Face masks are moisturizing, skin-nourishing magic, and this particular mask is even more magic than most. [Editor's note: Strategist beauty writer Rio Viera-Newton says this mask saved her on a trip to Japan.] It calms down my skin when nothing else will help.
Right now, I'm in the middle of my favorite kind of reading, which is rereading: I'm revisiting Nicole Chung's radiant All You Can Ever Know, her account of her adoption. I'm so glad it'll soon be in the world for everyone else to be able to read.
Every bit of science I've read about hand sanitizer says there's no reason for me not to sanitize my hands several times a day. I love the EO sanitizer in peppermint-thyme because, on top of doing its microorganism-killing job, the spray smells delicious.
I tend to wear a lot of black eye shadow. If and when my eye shadow starts falling apart because of humidity, time, or tears, this soft eyeliner lets me touch up my eyes while I'm out and about.
Rock-climbing is the only kind of exercise I've ever come across that feels pretty much entirely like play. As a result, I'm terribly addicted. Blisters happen; this tape lets me ignore any such mishaps and keep climbing.
This literary magazine, released annually, is like a temple to me, a place where I go to find fellow acolytes of language. Each year, it publishes some of the most exciting fiction I get to read.