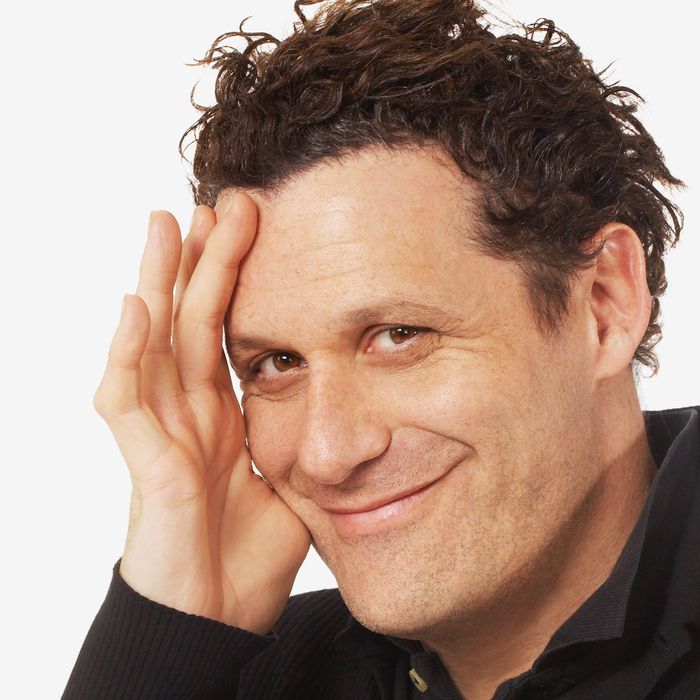 Every month, the Strategist editors do their version of a haul blog, jibber-jabbering about their favorite purchases of the last four weeks. To get that same personality and taste insight (via receipts), we're inviting interesting friends of the Strat to run down their own buys. For this installment of the Guest Strat Haul, designer Isaac Mizrahi on his purchases for the last month.
I needed a bit of freshening up for spring. I have this thing — I don't like linen sheets. I actually used them for a while. Thirty years ago, I had incredible ones. But since then, I've been using these Sferra sheets instead, and I have this insanity about the sheets. I've tried other sheets. I'm not even sure what grade these fall in — are they better or worse than Pratesi or Frette? I don't know — I've used better and worse ones, but these are the ones that I just like. At the apartment I've lived in for the last 30 years, the water has a certain quality, and the sheets come out in a crisp rather than mushy way. Crisp is very important to me. Crisp sheets don't last forever either. When they become mushy, it's literally $10,000 to replace all the sheets and pillowcases and duvet covers because I have three bedrooms. The minute they lose crispness, they gotta go. That is the definition of luxury to me.
I kind of live in the back seat of my car, and I feel boorish because there's no garbage. The designer of the Mercedes S-Class or whatever neglected to think about a wastepaper basket, and it's been all these years that I've been in the back seat feeling ridiculous like some boor, dropping newspapers or magazines or wrappers on the floor of my car. So I got a gift basket from Chelsea Market Baskets to actually just use as a wastepaper basket. It's so gratifying. Because I also live in my car, I got two extra keys made for my apartment at Barney's Hardware. I'm so scared I'll get to Long Island or New York and not have my keys, but now I just keep them in my car, which is the constant. It really is just like a giant purse on wheels.
Oh, my god. Well! If you don't know about them, darling, it's time you did. Lock & Lock make the greatest things. Literally, online shopping is so gratifying. You click something, and the next minute it's at your door, and your problem is solved. I buy mine from QVC, but you can find them at Amazon, too. So if you have leftovers — I can't stand Saran wrap on a bowl — these have locking lids. I have a place in Bridgehampton and New York and a place in Pennsylvania, so I always have to bring food back and forth. These are just great, and I particularly like the glass variety. They make a lot of plastic, but even that is great. You could do the Tupperware or Glad, but with this, I feel much better about putting it in the dishwasher and knowing it will last forever. And then when you bring something to someone's house, it's just a bit more special, you know? It's fabulous.
Everything I like is being discontinued. Mandragore is the best thing in the world. I went to the actual Annick Goutal shop because online is complete chaos — you have to go through Barneys or Bergdorf Goodman or their own site, and it's never clear what they have or don't vis-à-vis cologne or eau de toilette or whatever — with this stuff, you need the parfum! Otherwise the scent just evaporates! It was so gratifying to be at the store on Madison Avenue, where they've actually got the Mandragore. They're discontinuing it, so I got as many bottles as I could (five). Le Chevrefeuille is being discontinued, so I bought a few bottles of that, too. I feel like I'm cursed in that way. Whoever makes what I love always decides to discontinue it. I guess it must mean I have singular taste.