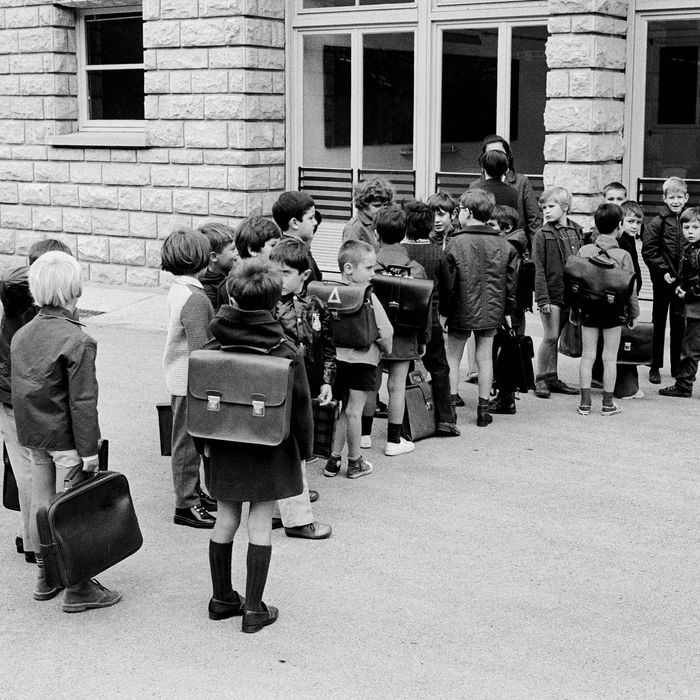 Here at the Strategist, we like to think of ourselves as crazy (in the good way) about the stuff we buy, but as much as we'd like to, we can't try everything. Which is why we have People's Choice, in which we find the best-reviewed products and single out the most convincing ones. (You can learn more about our rating system and how we pick each item here.)
And while we've written about lots of bags before — including the best work bags for women, the best commuter backpacks, and even the best beach bags — here we've rounded up the best backpacks for boys, as praised by the most enthusiastic reviewers on Amazon.
Best-rated backpack for boys
The most common phrases used to describe this Swiss Gear backpack were "well-made," "high-quality," and "plenty of room." Reviewers appreciated that the design offers dedicated sections for different items. As one reviewer explains, "The overall design is well thought out. The interior has plenty of space for multiple larger books while still being able to use both side mesh pockets (water bottle in one side, reusable coffee mug in the other). Excellent protection for a laptop and tablet. The front pocket has enough space to fit multiple things making everything easy to get to." Another reviewer called it "the epitome of perfection," saying, "Being a high schooler, I unfortunately have to carry 3-inch thick (yes, I measured the thickness of my books) textbooks around with me all day. I also carry my lunch, gym clothes, 4 binders, and 13-inch laptop. My old backpack was reduced to trash. But this backpack treats the challenge like it's nothing." Another reviewer was "surprised by how much stuff this backpack can pack. It fits my 15.6-inch laptop, but it could fit, like, up to three laptops, two iPads, one phone. My shoulders or back don't feel sore at all." They add, "I love that you can thread your earphones through a little hole and listen to music on your phone while carrying it in the dedicated phone pocket."
Best-rated (less expensive) backpack for boys
Reviewers love this bag's sleek look, durability, convenience, and relatively low price. "For the price, this thing is AMAZING and is absolutely worth the money. It even has a USB port on the side," one reviewer raves, adding, "I plugged in one of my portable battery packs and now I've got a hot USB port right on the side of the bag!" A reviewer who previously carried a bulky Swiss Gear backpack or a smaller Vans bag says that this is the best of both worlds: "I loved how the Vans was small, and loved how the Swiss had pockets, but this backpack is perfect. … It's a perfect size to hold things, but not so huge that its obnoxious to tote around." And a happy mother who reviewed the Mancro backpack says, "My son purchased this backpack for use during high school. He loved it so much that he sold me on purchasing one for work and another for his brother. This has been a very comfortable backpack to use when carrying my laptop, several files and associated cords and earphones during travel."
And now for some micro-picks of every type of boy's backpack you might be looking for.
Best backpack for 2-year-olds
This backpack is a hit with toddlers who love dinosaurs, and the reviews are full of photos of happy kids on their way to school. Of the 800 plus reviews, just over parents 100 reported that this backpack is the "perfect size" for their sons and nephews. One reviewer says, "My 2-year-old nephew is obsessed with dinosaurs and loved this. I bought this and filled it up with smaller gifts for his birthday. It is a neoprene material and the perfect size for a toddler." Another mother calls this the "Cutest little backpack and very easy to clean! My son got chocolate pudding on it in a few places. I didn't realize he had pudding on his hands. But when I grabbed a towel and started to clean it off and it came RIGHT off without leaving any evidence it was ever dirty. SCORE!" And a happy grandparent says, "It's beyond belief how darling this backpack is. My 2-year-old grandson hasn't taken it off since receiving it. He takes it to bed and my daughter-in-law has to sing a song to it. Hysterical."
Best backpack for 5-year-olds
In addition to commenting on the comfort, durability, and spaciousness of this backpack, parents and kids in the comments report loving its unique and cute design. "My son started kindergarten this year and has been using this backpack for a month now. So far, this backpack has survived several drink spills and being dragged daily along the sidewalk and splashed down in mud," one reviewer attests, adding, "He's into monsters of all sorts right now so this bag fit the bill." Another parent reviewer says, "My kindergarten son had this the entire school year and it didn't so much as fray. This served all his needs and even fit all the winter wear perfectly along with his lunch box and daily school stuff. He got many compliments on the style of this backpack also." And this satisfied reviewer says, "My son loves this book bag. The quality is really great," noting, "To me it has a Anime feel, with a playful don't mess with me vibe."
Best backpack for elementary school
Common phrases used to describe this backpack were "super cute" and "good quality." One reviewer writes, "My 8-year-old loves the Lego-like design. He liked finding the 'secret' zippered pocket on the inside. It is big enough to carry his three-ring binder and lunch box inside the main compartment. His snack fits in the outside zipper pouch." Another reviewer says, "I wanted something different so that it stands out. Got this, it's terrific! Looks so nice and since my son loves Legos, it's perfect. Have gotten a lot of compliments for it. Looks sturdy and well made." And another happy customer says, "My son loves the design, however, we love the construction. It's nice sturdy material and built to last the full school year and then some. We've even thrown it in the delicate cycle and it comes out looking brand new."
Best backpack for middle school