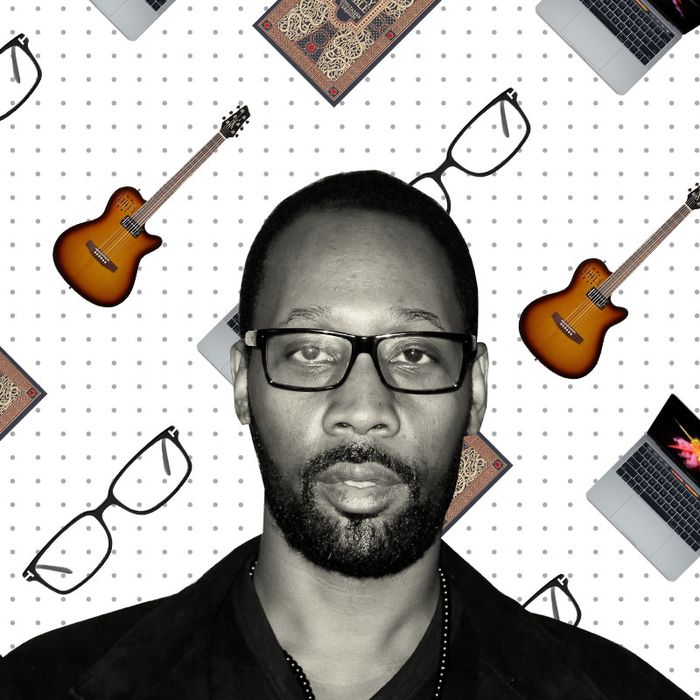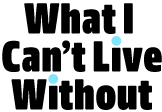 If you're like us, you've probably wondered what famous people add to their carts. Not the JAR brooch and Louis XV chair, but the hand sanitizer and the electric toothbrush. We asked RZA of Wu-Tang Clan about his Tom Ford glasses, perfectly sized guitar, and King James Bible.
I've got these on right now. I probably have ten pairs of black Timbs and have been wearing those boots since the '90s. You know, the other colors will come and go with the fads, but with the black ones, you never lose. I don't care if I'm wearing jeans or dressing up with some nice black pants. Or maybe with a skinny-jean vibe. You can't lose.
I'm always carrying my laptop and a beat machine on me, which usually means I am packing a lot of bags, but my wife got me this new Louis bag last year that fits my computer and beat machine and Roli Seaboard all at the same time. I basically walk around with a studio in my Louis bag, along with any documents that need signing. The best part is that the strap fits right onto your roller, so I stick it right on my Samsonite, and it's like the two are made for each other. I can't tell you how many businessmen ask me about my bag when I fly first class.
I keep all my work and files and kung-fu movies on my laptop because sometimes you travel and the internet is slow. I will sit and watch 36th Chamber or Shaolin vs. Wu Tang if I can't stream anything. It's a 1 TB walking cache of film. Of course, it's all backed up, too.
So it's about the size of a keyboard, and you can use it for creating instrumental sounds, especially the sound of drum pads. It's Bluetooth, too, and on a plane, if you have the Noise app, and this block, and some headphones, you can be anywhere and create something useful. It's so easy, my 12-year-old son even has one, too.