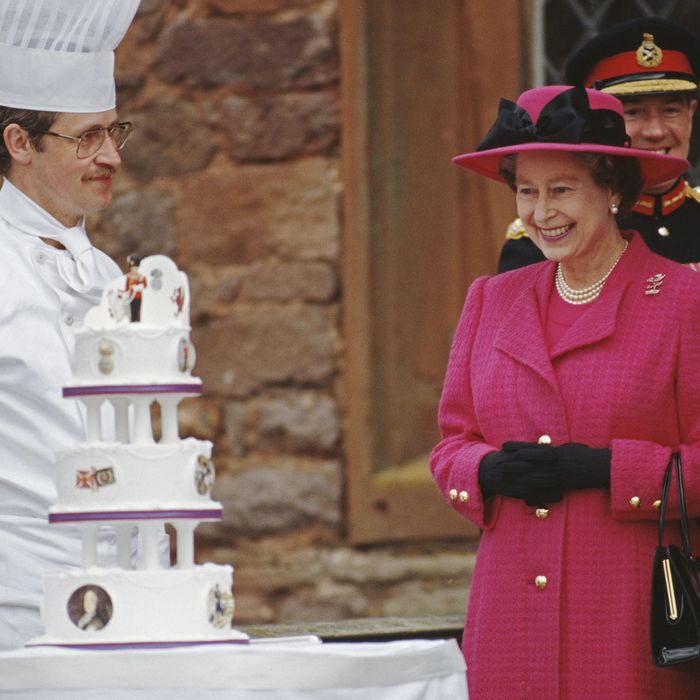 Photo: Tim Graham/Getty Images
Buying a birthday gift for your mom can be stressful since, as a rule, moms are generally hard to shop for. On top of that, they have a habit of saying they don't want or even need anything. To help you find the perfect birthday gift for your mom — whether she's a party animal or the type to celebrate over with some me time — we've rounded up 31 gifts (lots of which we've written about before) for practically every type of mom out there. And to make it even more stress-free, everything can conveniently be found on Amazon.
For the mom whose home office could use some light
This mustard yellow desk lamp that Shannon Retseck, founder of textile and home-goods line Cuttalossa, told us about is way more affordable than it looks. And it's a stylish way to brighten up her WFH space.
For the mom whose bedroom gets too much light
A Strategist favorite, this silk eye mask is also something designer Karen Walker can't live without. Most importantly it'll block out the street lamp outside her window.
For the mom who loves to color code
Brie Larson swears by these pens, saying she has one on her "at all times." She uses them to journal, so if your mom is in the same boat and likes to color-code her notes, she might appreciate these.
For the mom who likes to stay organized
For the mom who loves sweet and savory
Soom was voted the best tahini by chefs and bakers because of its silky texture and quality ingredients. Their chocolate tahini is just as delicious and actually pretty hard to put down.
For the mom who likes to cook dinner (even on her birthday)
This chef-approved olive oil comes from Tuscany's famous Frescobaldi estate and is great for salads with seafood and vegetables — or whatever she has planned for her birthday menu.
For the mom who always sets the perfect birthday table
It may be a splurge, but we bet she doesn't have (and will appreciate) this fancy pepper mill that has a traditional handle and drawer for the grounds.
For the mom who loves party games
If she already owns the classics like Catan and Scrabble — and is getting a little tired of them — get her Monikers, an easy game that resembles charades or celebrity. We first heard about it from board game expert Dylan Speed of Meeple Mountain. The original game is sold out, but this standalone expanded version is available and even more fun.
For the mom with an infant at home
For new moms who want to make their own baby food this is a clear winner. The Beaba blends and cooks, saving time in the kitchen.
For the mom who's celebrating her first birthday as a grandparent
Rated the best facial cleansing brush for travel by skin-care experts, the Foreo Luna Mini 2 has a dual-sided brush head with three different zones that accommodate all skin types — including normal, sensitive, and oily — plus eight adjustable intensities that allow for a customizable cleanse that will help her feel better about what she thinks are her "problem" areas.
For the cat mom
This cat lounger that doubles as a scratcher is a favorite among cat lovers, including this avowed cat lady who says, "It's great because it's cool looking, and you can flip it over when your cat annihilates one side."
For the dog mom
And for the dog lover, get her this memory-foam dog bed from Casper to show her that you know how much her precious pooch means to her — and that you have no hard feelings about it.
For the mom who wants a better way to listen to her podcasts
Three Strategist staffers own (and love) this portable speaker for podcasts and music, with one saying the sound always comes through "crisply."