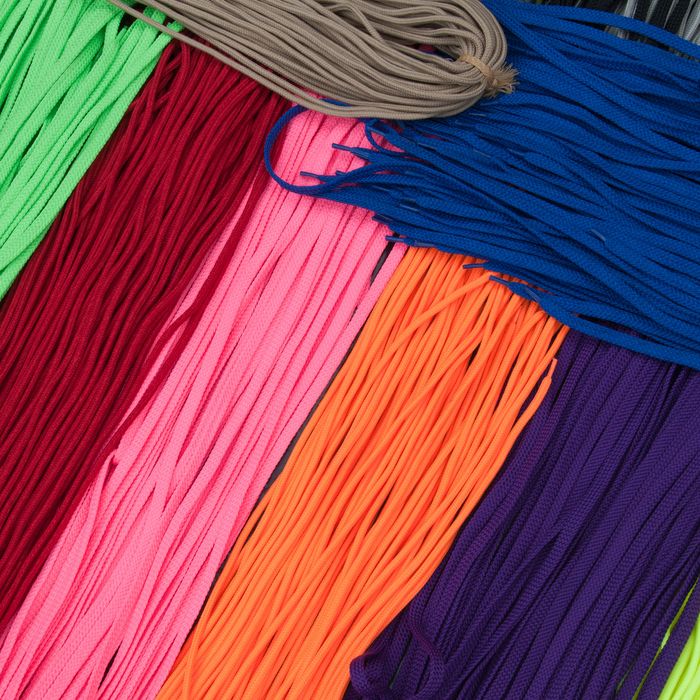 Photo: Priscila Zambotto/Getty Images
If one was to do a poll of the most impractical sneaker colors, surely white would be at the top of that list. Yet somehow, white sneakers are a staple in my — and practically everyone's — wardrobe. Slim-fitting black pants, a slouchy sweater, and pristine white sneakers have basically been my daily uniform for the last decade. I've bought countless pairs of LaCoste white sneakers, a few from Tod's, a handful from Rag & Bone, and, in flusher times, even some from Gucci (the ones with the glittering gold bees).
Despite being a neat and anally retentive person, I wear my shoes hard. While there does come a time that most white sneakers will need to be replaced (if you still want them to look like white sneakers, that is), I have found that, much like a belt or necklace can dramatically change an outfit, slipping different pairs of shoelaces into my various white sneakers has been a quick and easy way to extend their shelf life and make them (kind of) look like new again. Read on for all the shoelaces I use to freshen my kicks, from the chunky made-for-skaters set I use to up my street cred, to the laces I always switch in when it rains, to a leather pair (that are also gold-tipped) for when I really want to stand out. While I prefer (most) of mine in white, I've noted which pairs come in other colors for those who may be bolder than I.
The laces I wear all the time
This company Miscly is great. The red packaging and wiggly logo are fun (and what caught my eye at first) and the laces come in petite plastic bags, which can help preserve them between wears. I'd say these are a pretty consistent go-to. While just simple polyester laces, they're well-made — the weave is tight and they show no signs of fraying in my experience. They're sold in a set of three, so you'll always have backups, and come in a few colors beyond white, including red, blue, black, brown, and gray.
The back-up laces I wear all the time
The more you change your laces, the more adept at it you become. I'm nearly at the stage where I could start my own YouTube channel, threading laces against a countdown clock. These ones, which I'll use almost as often as my Misclys, are thick and flat, which means they tend to stay tied. The meaty and tight-woven design looks good on just about every sneaker and these come in eight length variations (as well as five colors beyond white), so there's definitely a style for all.
The laces I wear when it rains
As a kid, it's a watershed moment when we learn to tie our shoes. As adults, we rarely, if ever, think about it. Based in the U.K. (like me), the creatively named Pimp My Shoes makes high-quality flat laces in various lengths. The brand has an easy-to-follow guide for choosing the length for your shoes (it breaks down the best lengths based on how many eyelets a sneaker has), which makes these ideal for rainy days, as there's nothing worse than long laces that become long, soggy laces the minute you step out the door.