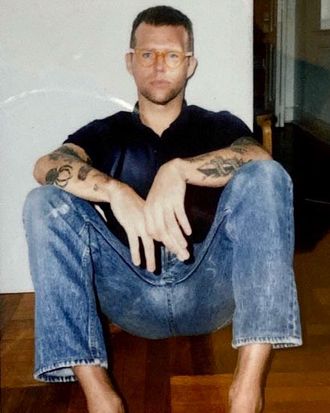 If you're looking for the most powerful hair dryer or the handiest chef's knife, those things can be easy enough to find. Other objects of desire are a little more taste-based. What's the next status water bottle or hand wash, for instance? Chris Black (he's a partner at brand consultancy Public Announcement) is here to help, in the form of a regular column. If you have a burning question about the next fanny pack or Noah rugby shirt, drop us an email with the subject line "Ask Chris" at strategist@nymag.com.
Now that summer is over and it's time to bundle up, I am looking for a clean pair of sweatpants. Something slightly elevated that can be worn out of the house, neutral enough to go with everything, and ideally less than $300. What do you suggest?
First, we must tackle the most significant issue that comes along with this historically beloved garment. We have all seen it, some of us have even suffered from it: The Dreaded Outline™. Unfortunately, the humble cotton sweatpant can show off, well, more than you'd like to. It happened to Steve McQueen, and it will happen to you if you aren't careful. I will suggest some chic pairs — but wear them knowing you must do your best to spare your friends, family, and colleagues from seeing more than they would like. Comfort can come with a price!
This loopback cotton-jersey pair from A.P.C. is tapered, making them a little easier to wear in public. It also has a subtle, retro-inspired logo, if you are into that sort of thing.
Sunspel always does it right. These slim-fit, fleece-back sweatpants are cut from a very luxurious-sounding cotton-and-cashmere-blend jersey, come in a fall-appropriate army green, and are within our budget. Go ahead and get the extra scone. You deserve it.
Both of the above pairs are great, but this navy pair from Dries Van Noten is probably my favorite in the $300-and-under category. The key is the polished silver zippers on the pockets, which will ensure personal effects stay secure. There's nothing chic about losing your wallet.