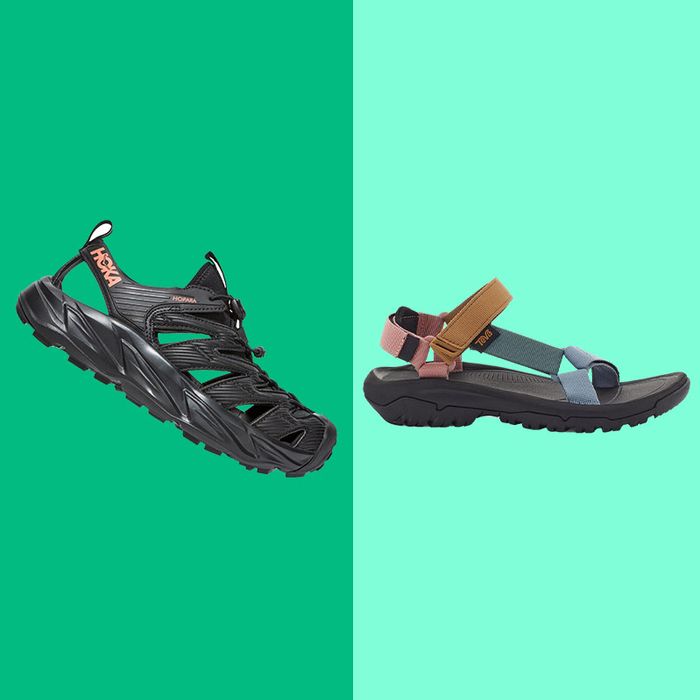 For many, the summer means spending as much time as possible at the beach, the pool, or by any body of water. While there are plenty of styles of footwear to wear near water — from slides to flip-flops to sandals — the options become thinner when you start thinking about shoes you can also wear in the water. A good water shoe should of course dry quickly, but also be secure enough to keep you stable on any slippery ocean or lake (or pool) floors, and protective enough to cushion your feet from sharper rocks or other debris lining them. If you're wearing them to swim in a lake or pond, water shoes should not perceptively slow you down. And if you're wearing them in public, ideally, they will look cool enough to go from the water to dinner. To find the best water shoes, we talked to a range of people — from travel writers to sock designers to art advisers — about the pairs they wear and where they wear them. The ten recommended styles below include water shoes for most any occasion, whether you're looking for a pair for hiking across rivers, swimming through ponds, or just strolling along the surf.
Best overall water shoes
Sandals from Teva, perhaps not surprisingly, were far and away the most recommended for wearing both around water — and in it (for most every activity except swimming). Of the brand's various styles, five people recommended sandals from its Hurricane line, which all have a chunkier sole that makes them grippier than Teva's flatter sandals (and, of course, an ankle strap). The Hurricane XLT2 came up the most: Both Emily and Berty Mandagie, the husband-and-wife founders of travel website The Mandagies, and Strategist senior editor Anthony Rotunno own pairs that they've worn for various water-related pursuits. The Mandagies, in fact, say they each own several pairs; Emily Mandagie told us they've worn XLT2s when "crossing a river or jumping in a lake" on hiking or backpacking excursions. The duo lives in the Pacific Northwest and adds that the shoes are excellent for the rainy climate there. As Emily Mandagie notes, a helpful feature is that "you can fix the Velcro straps on all the sides of the sandals for a custom fit that keeps them snug on outdoor adventures." Rotunno agrees, telling us his pair has protected his feet on "tubing trips down various rivers" in the almost ten years he's owned it. He adds that the shoes "dry fast enough so that they're not sopping wet if you go to eat" after wearing them for a dip.
Best (less expensive) water shoes
Sam Han, a self-described outdoors enthusiast, wore Teva's (slightly) cheaper Hurricane 4 sandals on a recent month-long trip to Kauai, where, the way he tells it, he barely took them off. "I wore them all the time in the water, and they stayed on my feet really well — I could even swim in them when we went snorkeling," Han says. Hudson Wilder founder Conway Liao is the fifth person who recommended a pair of Teva Hurricane sandals as water shoes. His preferred style, the Hurricane Verge (for men and women) is a bit more expensive at $80 but has a criss-cross strap that Liao says makes the feel even more secure because "there are multiple points of contact" with your feet.
Best (even less expensive) water shoes