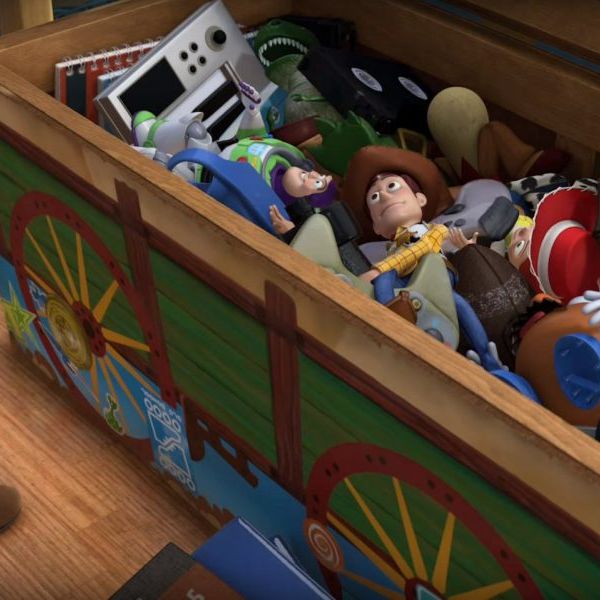 Photo: Pixar/Walt Disney Studios
For such small people, kids have a lot of stuff. Beyond essentials like car seats and strollers, there are the dozens of toys that children inevitably accumulate — enough to drive parents crazy when they're scattered throughout the house.
"Teaching your kids the importance of being clean and organized is super important," says Kadi Dulude, owner of cleaning and organizing company Wizard of Homes, "not only because your home is nicer but that is how you bring up responsible adults who take care of their space and who respect their surroundings." To start that process early and get kids in the habit of cleaning up after themselves, we asked professional organizers to recommend their favorite toy-storage products for all types of toys and all rooms of the house.
Best storage for stuffed animals
Take advantage of stuffed animals' squishy nature by using them to fill this beanbag-style piece, a top pick of Patty Morrissey, an organizer certified in the KonMari method. "These hold a ton of stuffed animals and double as ottomans," she says. "They look attractive in children and family spaces."
Little animal lovers will get a kick out of these toy chests and bins decorated with elephants, bears, hedgehogs, or rhinos. The zoo critters are also a visual cue to remind kids these are where to keep their stuffed animals. They're favorites of both Nicole Abramovici of Genius Organizing and organizing expert Christina Giaquinto, who says, "I am a firm believer in storage being aesthetically pleasing but also functional, and this accomplishes that. They are very sturdy, so they hold toys really well."
Keep favorite teddy bears and other stuffed animals on display in the kids' room with this hammock, recommended by Abramovici. "Kids can think of it as a game to toss [toys] up and land them in the hammock — motivating kids to clean up," she says. "Parents have more control of which toys can be in play at any given time, since all the toys in the hammock aren't out on kid level anymore."