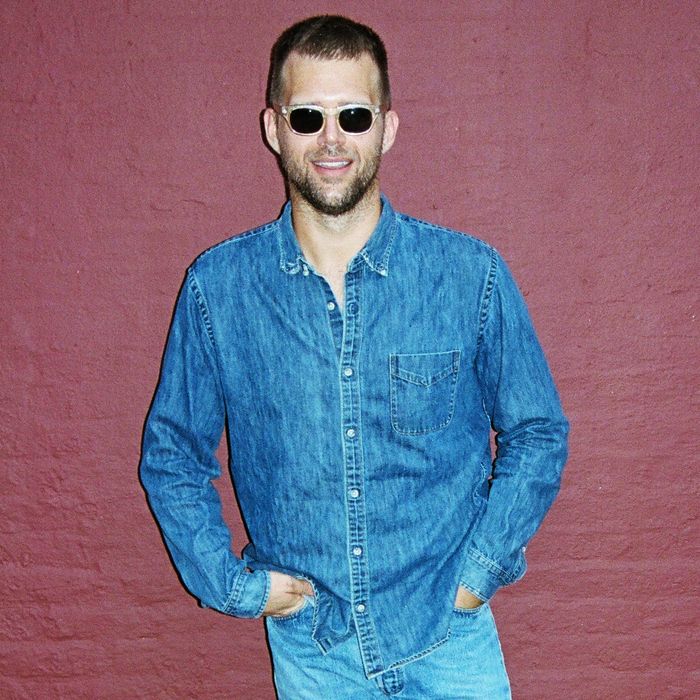 If you're looking for the most powerful hair dryer or handiest chef's knife, those things can be easy enough to find. Other objects of desire are a little more taste-based. What's the next status water bottle or hand wash, for instance? Regular readers of the Strategist will know that we've previously turned to resident Cool Guy Chris Black (he's a partner at brand consultancy Public Announcement) to help us answer both of those questions. For more of Chris's advice, he's now answering reader questions for us in a regular column. If you have a burning question about the next fanny pack or Noah rugby shirt, drop us an email with the subject line "Ask Chris" at strategist@nymag.com.
What stuff do you use to care for your clothes? Any particular detergents/washing techniques, things you use to store or hang them, or other stuff that prolongs your garments' life? 
 
Most cheap detergents smell awful. You have to dig a little deeper (and spend a bit more) to find something that will both clean your clothes and leave you smelling on brand.
Enter: the Laundress, a (Strategist-approved) boutique detergent brand that has collaborated with no less than known high-end gear collector John Mayer (LOL). They really thought of everything! Anyway, the Laundress has also partnered with celebrity-favorite perfumer Le Labo on a Rose 31 detergent that makes me want to do laundry every day. It's nontoxic and mild, so it does the job gently. The smell is mostly floral, but it's a little spicy, and more masculine than you might expect.
You also need something special for your gym gear because it takes a beating. Hex is formulated for synthetic fabrics, so it will keep your Dri-Fit crispy and clean, ensuring that you won't smell like a locker room pre-workout. The packaging is genuinely offensive, but hey, it does the job (one bag promises to last for up to 35 loads). Otherwise, just dry-clean the important stuff (or learn how to dry-clean at home). It's not that serious.
With fall on the horizon, I'm looking to replace my cooked boots. I've read combat boots are making a comeback. What styles of boot would you recommend as both good-looking and durable?
If I am honest, I don't really love combat boots. They remind me of Tank Girl and Hot Topic. My go-to would be something a little more sleek from the Australian boot gods, R.M. Williams. The shoemaker's Gardener boot is simple, classic, and durable. You can wear these anywhere, and they will last forever.