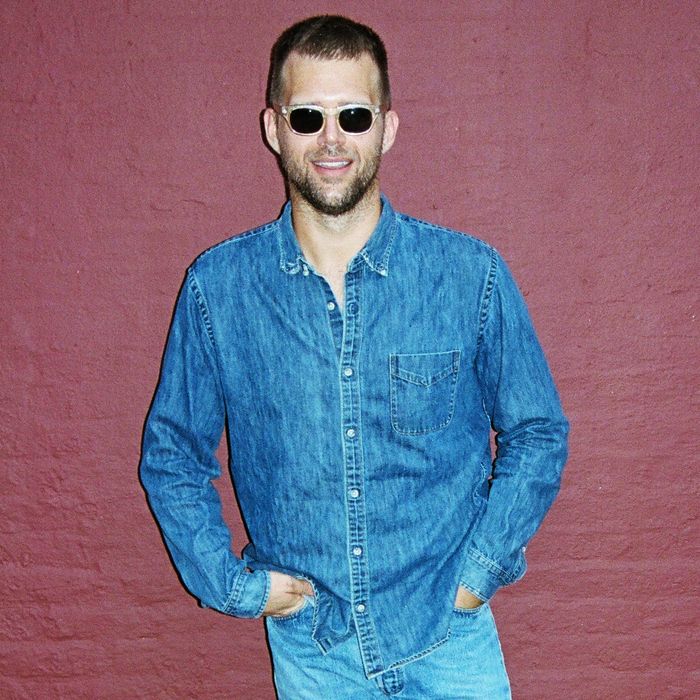 If you're looking for the most powerful hair dryer or handiest chef's knife, those things can be easy enough to find. Other objects of desire are a little more taste-based. What's the next status water bottle or hand wash, for instance? Regular readers of the Strategist will know that we've previously turned to resident Cool Guy Chris Black (he's a partner at brand consultancy Public Announcement) to help us answer both of those questions. For more of Chris's advice, he's now answering reader questions for us in a regular column. If you have a burning question about the next fanny pack or Noah rugby shirt, drop us an email with the subject line "Ask Chris" at strategist@nymag.com.
What stuff do you use to care for your clothes? Any particular detergents/washing techniques, things you use to store or hang them, or other stuff that prolongs your garments' life? 
 
Most cheap detergents smell awful. You have to dig a little deeper (and spend a bit more) to find something that will both clean your clothes and leave you smelling on brand.
Enter: the Laundress, a (Strategist-approved) boutique detergent brand that has collaborated with no less than known high-end gear collector John Mayer (LOL). They really thought of everything! Anyway, the Laundress has also partnered with celebrity-favorite perfumer Le Labo on a Rose 31 detergent that makes me want to do laundry every day. It's nontoxic and mild, so it does the job gently. The smell is mostly floral, but it's a little spicy, and more masculine than you might expect.
You also need something special for your gym gear because it takes a beating. Hex is formulated for synthetic fabrics, so it will keep your Dri-Fit crispy and clean, ensuring that you won't smell like a locker room pre-workout. The packaging is genuinely offensive, but hey, it does the job (one bag promises to last for up to 35 loads). Otherwise, just dry-clean the important stuff (or learn how to dry-clean at home). It's not that serious.
With fall on the horizon, I'm looking to replace my cooked boots. I've read combat boots are making a comeback. What styles of boot would you recommend as both good-looking and durable?
If I am honest, I don't really love combat boots. They remind me of Tank Girl and Hot Topic. My go-to would be something a little more sleek from the Australian boot gods, R.M. Williams. The shoemaker's Gardener boot is simple, classic, and durable. You can wear these anywhere, and they will last forever.
Bloomingdale's only carries the boots in black, but here they are in brown leather at Mr Porter.
If you must have something in the combat style, this pair from Dries Van Noten is a nice step up from Army Surplus. No branding, black leather, rubber sole.
I would be remiss if I left Dr. Martens, the maker of my favorite derbys, out of the conversation. The brand's Made in England Rixon boot is much more affordable than the options above. Plus, it's sleek and straightforward for a combat style — you don't want to look like it's your first week of basic training. Marching through Soho should be chic!
I'm heading to Vegas with some of my boys (against my own volition). What should I wear for a night out without looking like a sleazy club promoter — or worse, someone trying way too hard? 
Sadly, the Hervé Léger bandage dress and six-inch Louboutins are not for you. If you want to skip the line at XS to watch Virgil play Chief Keef to a roomful of finance bros on a molly holiday, you are gonna need the right fit!