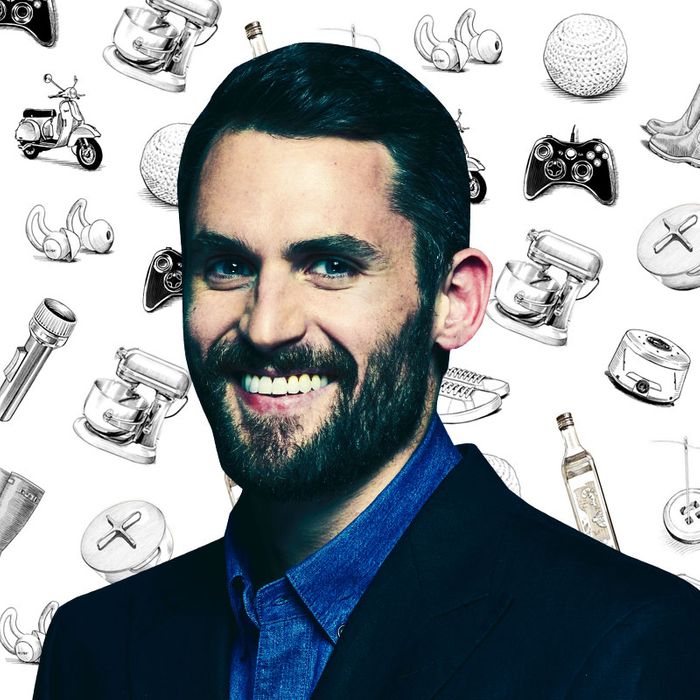 Photo-Illustration: Courtesy/Derek Kettela
If you're like us, you've probably wondered what famous people add to their carts. Not the JAR brooch and Louis XV chair but the hairspray and the electric toothbrush. We asked Cleveland Cavaliers player Kevin Love — who is also the founder of the Kevin Love Fund and has partnered with pod-based-blender-maker Vejo — about the vinyl records, natural deodorant, and coffee he can't live without.
Photo: retailer
I still have cards that my grandma used to make. She would cut out things and glue them on, and her handwriting was so bubbly and amazing, like the handwriting a popular girl in school would have. So that's where my appreciation for handwritten letters comes from. I like to send postcards when I travel; I remember mailing a postcard home while on a trip to Rio de Janeiro. To me, these Pendleton note cards are like a tip of the hat to the American Southwest. They look great, and sending a handwritten letter is so much more personal than sending a text. Sitting down, writing something, and taking the time to put it in an envelope and send it is a lost art. It feels like it's from the past, but it's still something that's just really, really nice.
I did not get the musical gene, but I come from a very musical family that is also a very athletic family. My dad played in the NBA, and my aunt on my mom's side won the 1982 Ironman Triathlon in Kona, and I think everybody outside of her and my dad plays an instrument. My uncle Mike Love and my cousins the Wilsons were the Beach Boys. Brian Wilson was ahead of his time with Pet Sounds; I love to listen to the vinyl record. You can listen all the way through many, many times and never get tired of it. I don't have an original from 1966, but I really wish I did.