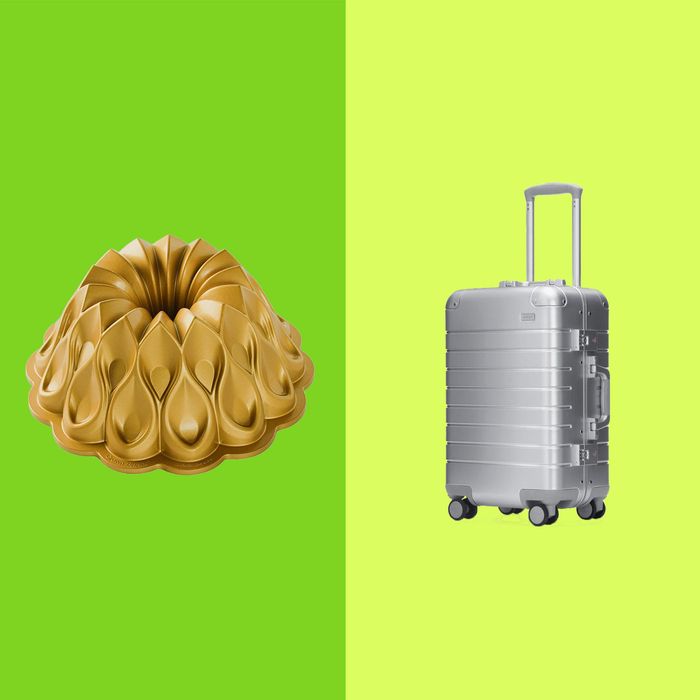 Photo-Illustration: Courtesy of the retailers
A decade of marriage is nothing to sneeze at. By now you can probably communicate wordlessly, and you've surely found even more things to love about each other since your wedding day. So to celebrate your anniversary, you'll want to choose a gift that shows how much you still appreciate your husband or wife.
But if you've been buying gifts in accordance with the traditional anniversary guidelines, you might be stumped by the prescribed ten-year options: tin or aluminum. Since we're not ones to shy away from a shopping puzzle here at the Strategist, we've taken it upon ourselves to find the best gifts for all types of couples (the lion's share culled from our archive of expert-approved products) made from these less-than-romantic materials. If you or the person you're shopping for hasn't been married for ten years yet, we also have guides for first-, second-, third-, fourth-, fifth-, sixth-, seventh-, and eighth-anniversary gifts for when they reach those milestones; and ones for 20th-, 25th-, and 50th-anniversary gifts if you're looking ahead.
For the DIY couple
For the couple that likes to cook
For the (discerning) couple that likes to cook
For the couple that likes to cook outdoors
For the couple that prefers to to relax outdoors