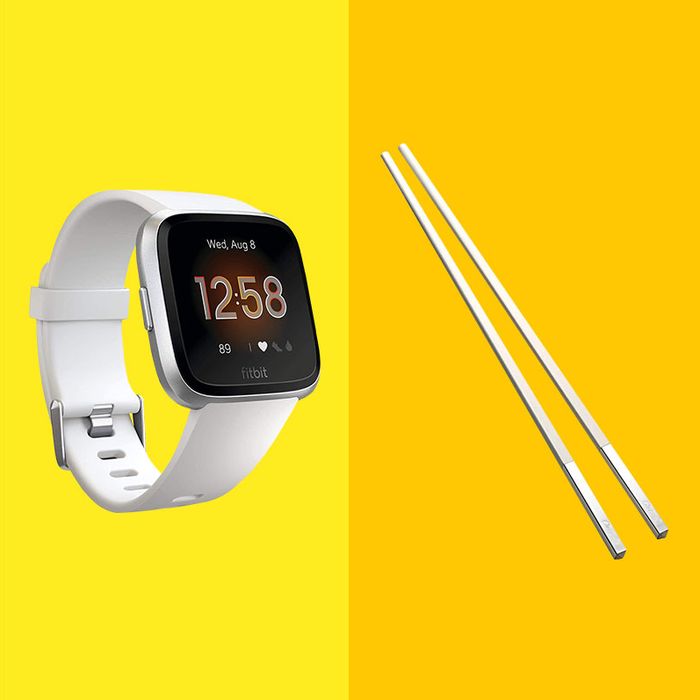 Photo: Courtesy of the retailers
Now that you've been with your husband or wife for more than two decades, you probably know your spouse even better than you did on your wedding day. That doesn't necessarily make gift-giving any easier, though, especially if you feel like you've used up lots of your best ideas on previous anniversaries. Fortunately, we're here to help.
Those following the traditional anniversary-gift guidelines know that silver has historically been exchanged at the quarter-century mark. So we searched through our extensive archive for silver things we've written about before (along with less expensive silver-tone and silver-plated options) to put together the below list of 33 products that would make great gifts for a 25th anniversary. If you're not at 25 years yet, we've also compiled gift guides for milestones along the way, including first, second, third, fourth, fifth, sixth, seventh, eighth, and tenth, and 20th anniversaries. And if you're looking ahead, check out our list of 50th anniversary gifts.
For the couple that flies first class
It's not cheap, but Rimowa's silver-tone suitcase is the status luggage among frequent fliers (and celebrities like Lucy Liu and Antoni Porowski), all of whom rave about how it's both lightweight and durable.
For the couple that flies economy
These headphones are highly recommended for their ability to mask ambient noise without compromising sound quality, which one reviewer said was the case on every single setting. "I've been using mine eight hours per day, and they don't bother my ears at all," said one reviewer.
For the couple that's always smiling
This powerful electric toothbrush (a longtime Strategist favorite) comes in a silvery-gray hue and will make your teeth shine. According to our friends at the Cut, power couple Beyoncé and Jay-Z use the Sonicare, so you'll be in good company. Note: To get the sale price shown below, you must click a box to apply a coupon on Amazon.
For the couple that's always smiling (and on a budget)
Here's a fun fact about silver: It has natural antimicrobial properties, so you'll often find it in unexpected places, like these affordable, disposable toothbrushes recommended by writer Frances Dodds. They'll keep your chompers clean and glistening.
For the active couple
Silver threads pop up in activewear for similar reasons — their bacteria-killing powers helps cut down on odors. Whether you're running, hiking, or hitting the gym together, you'll both stay smelling fresh thanks to these silver-infused tops, which are also breathable and moisture-wicking.
For the sustainable couple
And because silver makes clothes less stinky, it's a good option for those looking to cut their water and energy use (and costs) by doing less laundry. Brands like Organic Basics are weaving it into underwear that can go a while between washing. Our testers said they started to smell after two days, which is still twice as long as you'd normally wear underwear, so that's something.
For the couple with a gallery wall
Show off family photos or vacation snaps in these minimal silver frames from one of our favorite online-framing services. Simply Framed's offerings aren't limited to photos, as Strategist writer Liza Corsillo says: "You can also send in drawings, a favorite scarf, a newspaper clipping, or a love letter to frame," for a personal, romantic gesture.
For the couple that loves to cook
It's made of stainless steel instead of silver (the former is much better at retaining heat), but this handy pan is a kitchen workhorse, useful for whipping up everything from oatmeal to sauces. Tony Cacace, the executive chef at Oro Restaurant, told us it's "the most important pot you should own."
For the couple that loves to bake
Couples that spend their weekends together baking bread, pastries, and cakes will find lots of uses for a KitchenAid stand mixer (which, as we've written time and again, is simply the best product in its class). In any color, it's a very nice gift, but the matte silver feels particularly appropriate for this milestone.
For the couple that loves to make pasta
This affordable pasta machine is a favorite of author and "pasta artist," Linda Miller Nicholson, who says its accuracy ensures your dough won't tear and is reliable for "even the biggest of batches." While the standard version can only cut three types of noodles (lasagna, fettuccine, and tagliatelle), you can purchase additional attachments capable of making everything from vermicelli to ravioli.
For the couple that loves to clean
These sponges are also treated with silver to inhibit the growth of bacteria, mold, and mildew, so they never get too gross. They also look a lot nicer than the green and yellow ones beside most sinks, a little detail we think adds to their giftable appeal. (The pattern on the surface fades away when it's time to replace your sponge, no smell test needed.)