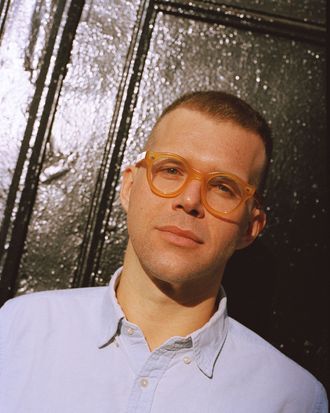 If you're looking for the most powerful hair dryer or the handiest chef's knife, those things can be easy enough to find. Other objects of desire are a little more taste-based. What's the next status water bottle or hand wash, for instance? Chris Black (he's a partner at brand consultancy Public Announcement) is here to help in the form of a regular column. If you have a burning question about the next fanny pack or Noah rugby shirt, drop us an email with the subject line "Ask Chris" at strategist@nymag.com.
Favorite gloves for the winter?
This is truly a tough question. Lots of gloves that look cool aren't warm enough — a problem, as I must keep my digits toasty so that I can bang out those hilarious tweets! Also: I know I am probably going to lose whichever pair I buy, so spending a lot doesn't make sense.
In last week's column, you dipped your toe into flannel shirts, a wintertime staple for lots of guys. Would love for you to go deeper and suggest more affordable Chris-approved flannels (and maybe one or two worth splurging on)?
The flannel, a classic piece of American cold-weather fashion. Embraced by people from all walks of life, it is really a democratic garment!