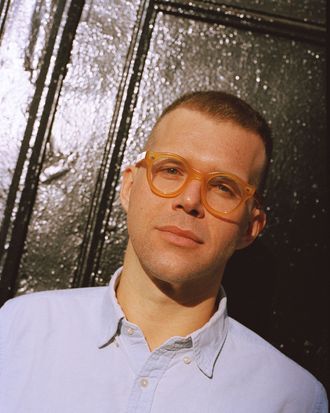 If you're looking for the most powerful hair dryer or the handiest chef's knife, those things can be easy enough to find. Other objects of desire are a little more taste-based. What's the next status water bottle or hand wash, for instance? Chris Black (he's a partner at brand consultancy Public Announcement) is here to help in the form of a regular column. If you have a burning question about the next fanny pack or Noah rugby shirt, drop us an email with the subject line "Ask Chris" at strategist@nymag.com.
Favorite gloves for the winter?
This is truly a tough question. Lots of gloves that look cool aren't warm enough — a problem, as I must keep my digits toasty so that I can bang out those hilarious tweets! Also: I know I am probably going to lose whichever pair I buy, so spending a lot doesn't make sense.
Importantly, these gloves from The North Face are touch-screen compatible, and have GRIPPER palms to keep that iPhone 11 secure. This particular pair is also fully murdered out, which I like. But the Etip gloves are available in other colors, too.
If you are spending a lot of time outside this winter, you need some Mechanix. This isn't fashion shit, but they do look very cool. The gloves are partially coated in sandy foam latex to prevent the elements from creeping in. They are also $10!
DEEP TEAL SUEDE. Wow! This excellent (and expensive) pair is a collaboration between British tailor Anderson & Sheppard and Japanese brand Camoshita, which Mr Porter describes as "a brand which appreciates the dapper dress sense of Ivy League students of bygone generations." The gloves' unlined suede is probably not that warm, but all the compliments you will get while rocking these will keep you feeling nice and cozy.
In last week's column, you dipped your toe into flannel shirts, a wintertime staple for lots of guys. Would love for you to go deeper and suggest more affordable Chris-approved flannels (and maybe one or two worth splurging on)?
The flannel, a classic piece of American cold-weather fashion. Embraced by people from all walks of life, it is really a democratic garment!