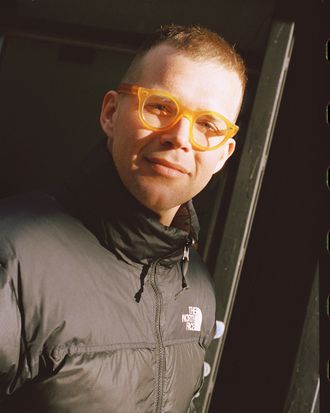 If you're looking for the most powerful hair dryer or the handiest chef's knife, those things can be easy enough to find. Other objects of desire are a little more taste-based. What's the next status water bottle or hand wash, for instance? Chris Black (he's a partner at brand consultancy Public Announcement) is here to help in the form of a regular column. If you have a burning question about the next fanny pack or Noah rugby shirt, drop us an email with the subject line "Ask Chris" at strategist@nymag.com.
I have recently moved from college into my first apartment. I read that you like to keep your T-shirts in your oven, do you have any other storage tips or essentials for city living?
Welcome to adulthood, it sucks! Lol, I am kidding. Hopefully, you are making some decent money so you can pack your tiny space with shit you do not need!
If you are storing clothes under your bed, these canvas bags from the Laundress will protect them from moths, etc. You don't want your designer knitwear holey!
If you are going to have a mirror above the bathroom sink, make sure it has hidden storage. It's a must. This one from Ikea is minimal, affordable, and will conceal your retainer and Adderall from overnight guests.