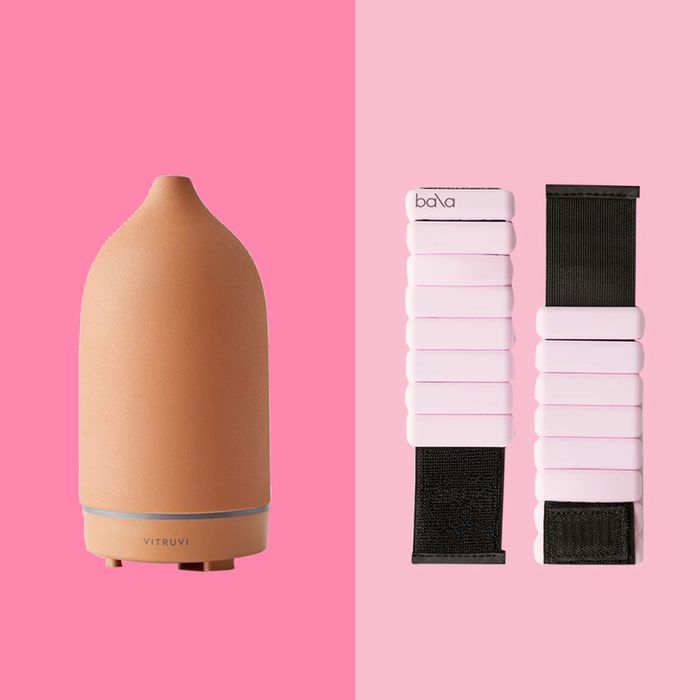 Photo-Illustration: Courtesy of retailer
When you're really busy, as a lot of people are this time of year, any time-saving trick, no matter how small, pays off. One of the most effective ways to save time (and money on shipping) is to get all your gifts at the same place. So we took a closer look at a ton of the cool stuff we've already written about to find the most stellar gifts for the widest variety of people and filtered it by retailer. Below, the 33 greatest gifts for every single person (and animal) on your list that you can buy in one fell swoop at Urban Outfitters. (If your household is a Macy's Household — we've got you covered; and if you think your recipients would prefer gifts from Nordstrom or Best Buy, we can help there, too.)
For the sister-in-law who (usually) always hosts
While she may have cut down on playing hostess this year, your sister-in-law is likely itching to get back at it. This cafeteria-style tray from artist Katie Kimmel can serve as a cute catchall for her masks and other things now, and be used as a tray for hors d'oeuvre as soon as its safe to invite guests over again.
For the roommate with a new hobby
Strategist contributor Caroline Goldfarb — the mind behind Instagram's @OfficialSeanPenn account and a co-founder of the tinned-fish company Fishwife — reminds us that "the nightmare that is unaesthetically pleasing cannabis accessories is now over." She says that's due in part to Sackville & Co.'s gilded grinder, which is nice enough for your cannabis-curious roommate to leave out on display.
For the daughter who's getting into beauty
This sampler of masks from buzzy new brand Loops Beauty comes with a cool zip pouch for storing them with all the other products your daughter is newly into.
For the beer-drinking cousin
For the beer-drinking boyfriend (who is also into skin care)
While Cooluli's beauty refrigerators are made for storing (and preserving) his face masks and creams, they can also fit up to a dozen 12-ounce cans, according to the product description.
For the Deadhead uncle
For the friendly but introverted neighbor