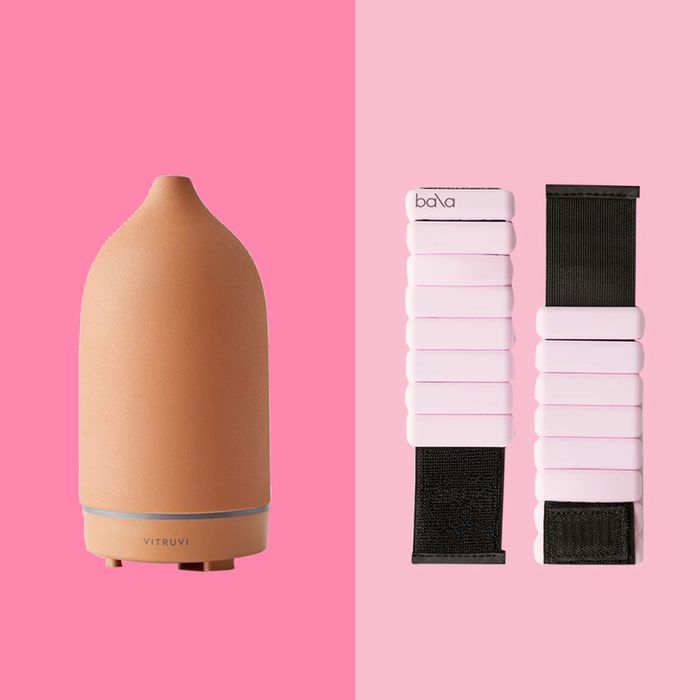 Photo-Illustration: Courtesy of retailer
When you're really busy, as a lot of people are this time of year, any time-saving trick, no matter how small, pays off. One of the most effective ways to save time (and money on shipping) is to get all your gifts at the same place. So we dug into a ton of the cool stuff we've already written about — in some cases multiple times — to find the most stellar gifts for the widest variety of people and filtered it by retailer. Below, the 30 greatest gifts for every single person (and animal) on your list that you can buy in one fell swoop at Urban Outfitters. (If your household is a Macy's Household — we've got you covered; and if you think your recipients would prefer gifts from Nordstrom or Best Buy, we can help there, too.)
For your office Secret Santa
Dumping thoughts into this celebrity-approved, stress-reducing gratitude journal takes just five minutes twice a day.
For the co-worker without a home office
This rust-colored backrest pillow will instantly transform their bed into a makeshift desk.
For the friend looking to cut back
Jeremy Mustakas, the director of restaurants for ABC, told us to check out the zero-alcohol Kin Euphorics High Rhode, which he calls a "must-have for any at-home nonalcoholic bar." In addition to botanical flavors like citrus and hibiscus, Kin adds adaptogens and nootropics to its spirits, which the brand says can have mood-boosting effects (and won't give you a hangover).
For the other friend with a bad back
For the mom with a sensitive nose
Photo: retailer
If mom's picky about how her home smells, she'll appreciate this elegant essential-oil diffuser, which is a favorite among therapists, doctors, and cool homeowners.
For the fiancé with a closet full of underperforming coats
It's pricey, but this Patagonia fleece that both cool guys and cool gals say is one of the best fleeces you can buy will keep him warm for years. (Should you get married and he take decent care of it, he could even pass it on to a niece, nephew, or kid of your own.)
For the finicky tween nephew
A tween (and photographer-approved) instant camera that comes in a range of pastel shades in addition to this basic black.
For the cousin who just rented their first apartment
Photo: retailer
While a cool teen tipped us off to this twist on a classic canopy bed, we think it's stylish enough for all ages.
For the college-age sister