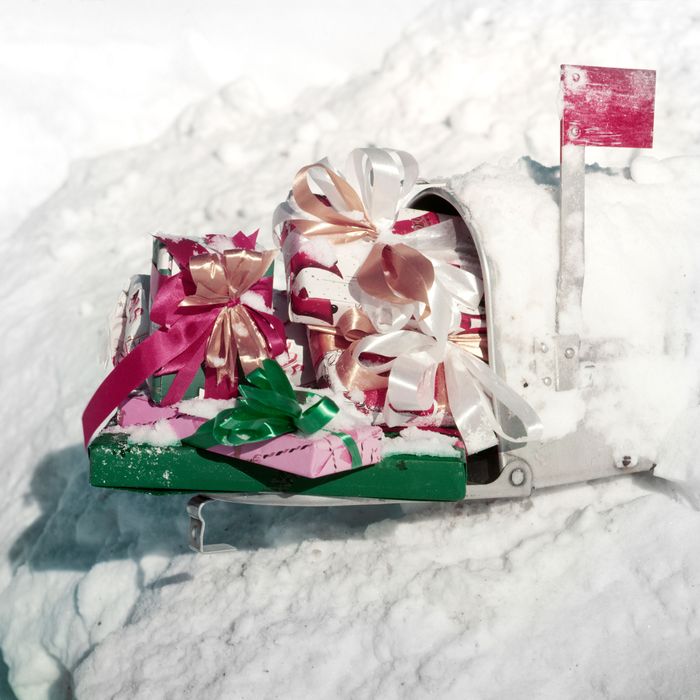 Photo: H. Armstrong Roberts/ClassicStock/Getty Images
Unfortunately, if you're reading this, it's basically too late to find a gift that will ship and arrive by Christmas. If you still want something to wrap and put under the tree, you'll need to go into a store. And though just about all of these retailers' drop-dead shipping dates have passed, there are a few that still are offering in-store pickup through Christmas Eve — including Target and Barnes & Noble.
At this point, though, your best bet is to give your (still very much) loved one a digital gift. We've rounded up some e-gift card ideas for near-instant delivery gratification, or consider a virtual experience or subscription gift that will keep on giving into 2022.
Adidas's cutoff for standard shipping has passed, but you can still snag an e-gift card — the brand is offering $10 off a $50 gift card for all orders placed before December 31.
You can place your orders from Anthropologie using U.S. express shipping until December 23 at 9 a.m. ET.
To receive gifts from Ban.do on time, order by December 22 with overnight shipping.
The cutoff date for standard and expedited shipping at Barnes & Noble has passed, but Barnes & Noble locations will be open for pickup until noon local time on December 24.
There's a bounty of gift-worthy Strategist favorites at Everlane, and the brand is currently offering free express shipping — but it hasn't specified a cutoff, so don't procrastinate.
Order by December 22 with overnight shipping to receive your gifts by Christmas Eve.
KiwiCo is no longer offering guaranteed shipping for Christmas, but you can gift a subscription to the kiddos in your life to keep the joy of opening a new box going all year long.
You can still shop at Macy's for last-minute gifts until December 22 with standard shipping. After that, you have until December 23 with express shipping, or you can stop in at a Macy's location until 3 p.m. local time on December 24.
You can no longer order from Mejuri using standard shipping, but you can still check out using expedited shipping until December 22.
Place your order by December 23 at 11 a.m. ET using overnight shipping to receive your design-minded gifts by December 24.
The deadline for timely Christmas delivery from Nordstrom has already passed, but physical locations will remain open with regular hours through December 24.