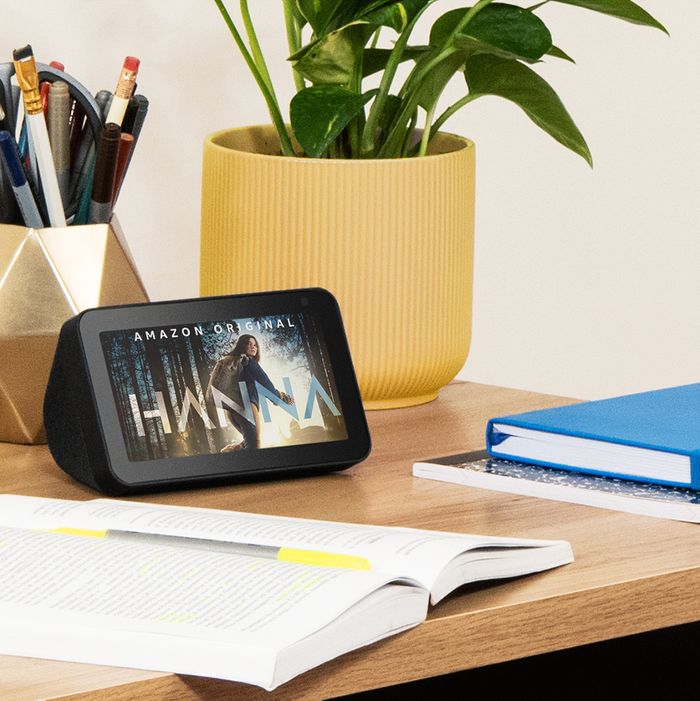 Today is Cyber Monday, and Amazon is one of the biggest sites to shop for deals. It can be tricky finding the good stuff and wading through the deals you don't care about — that's where we come in. Below, we'll be tracking some of the big things on sale at Amazon for Cyber Monday, updating this post regularly. You can also follow us on Twitter for more timely sales coverage. The holidays are almost underway — we're here to help.
Cyber Monday TV deals
It's common to find older TVs on sale for Cyber Monday, but this is a 2019 smart model with Alexa compatibility.
Save $150 on this smart TV that displays a still work of art when it's not in use.
You can find more Cyber Monday TV deals here.
Cyber Monday tech and appliance deals
Because flat-screen TVs have tiny speakers which can compromise sound quality, experts recommend supplementing with a soundbar. If you're updating your set, you should consider pairing it with this one from Sonos that you can also play music on via Wi-Fi.
Complete your sound system with a Sonos smart speaker, now $50 off.
Worlds away from a traditional notebook, the Rocketbook turns your scribbles into JPGs or searchable PDFs, and since you erase each page after scanning, you'll never need to replace it.
Former Strategist senior editor Margaret Rhodes tested out this vacuum back when it was released and was surprised to discover that it was an acceptable dupe for a Dyson that's three times the price.
One of our favorite digital photo frames, the Nixplay Seed lets you easily upload photos or videos to share with friends and family wherever they are.
Our tech columnist David Pogue thinks Eero makes the best Wi-Fi system for making sure your whole home stays connected.
We were so shocked by the price of this MacBook Air that we quadruple-checked that it wasn't a refurbished model. (It's not.)
This is also an excellent price for Apple's newest iPad.
This is the first time this Samsung Chromebook has been under $200 on Amazon.
Mophie is one of only two brands Apple recommends for wirelessly charging your iPhone. At this price, you can get one for home and one for the office.
This Fire Stick is half-price, compatible with Alexa, and yes, you can watch Disney+ with it.