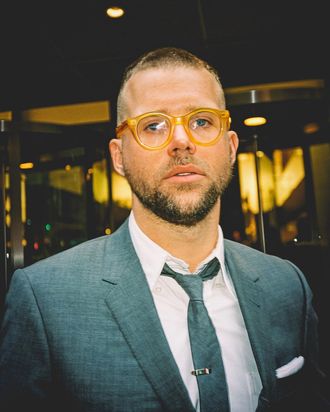 If you're looking for the most powerful hair dryer or the handiest chef's knife, those things can be easy enough to find. Other objects of desire are a little more taste-based. What's the next status water bottle or hand wash, for instance? If you have a burning question about the next fanny pack or Noah rugby shirt, Chris Black is here to answer it in a regular column.
Are you using any new hair or skin products since you've embraced the buzz?
My recent buzz has definitely forced me to add some new products into the rotation. The tight crop exposes my dome to the elements in a whole new way. I have to moisturize and protect my precious brain holder!
One new thing I've been using is this rose hair and body oil from Ouai. The scent is soothing, and it is exceptionally moisturizing. The top of my head feels softer!
My shampoo-and-conditioner routine has also shifted. Klorane makes an affordable oat-milk-based (no Oatly) set that softens what little bit of hair I have.
My client F. Miller makes a hair oil that I used to keep stashed away in a drawer. Now it's in my regular rotation, as it soothes my scalp and smells incredible. You only need a few drops to get the full effects.