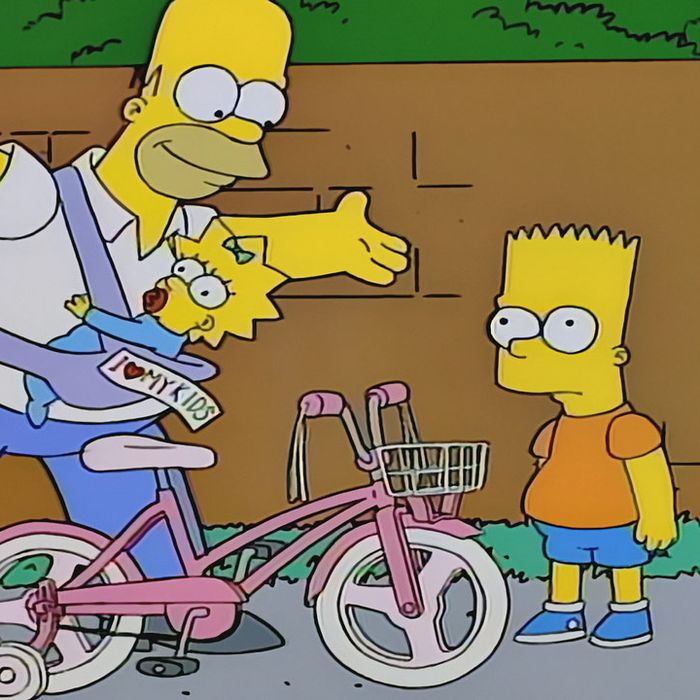 Mom networks tend to be stronger than dad ones, with lots of places (online and IRL) to share parenting tips. When I became a dad, I started keeping a loose list of things I bought or received that were helpful. I'm still grateful to the fellow dad who, after seeing me go to my third drugstore in one night because the others were out of the diapers I needed, told me to get — demanded that I get — a diaper subscription. (Though I admit I've always thought of the late-night emergency diaper run as one of the more romantic parenting duties.) Like most parents, I use these street or playground encounters to glean tips and to sell others on the products I find useful — the things that make me think, I'm daddin' like a mother!
My turn as a parenting gearhead was inspired by a collection of moments, such as watching another dad unholster a bottle of milk from his cargo pants' pocket to soothe a wailing little one, or seeing a mom playing music from a bluetooth speaker hanging from her stroller. That and my six-plus years of helping to raise two boys, now 2 and 6, have led me to create what I think is a solid, if eclectic (and still evolving), kit for new dads, particularly stay-at-home dads of younger kids like mine. (Technically, I'm a part-time stay-at-home dad; I work part-time, but pick the kids up from school and entertain them in the afternoon.) When my brother-in-law became a new dad, I gave him a care package with many of these items, and he still uses nearly all of them (even after he swore he'd never wear cargo shorts). I should note that you don't have to be a dad — or identify as a man — to find value in the things on this list. All the stuff is really for creating a state of gentle preparedness, while keeping one foot in the world of responsible adulthood and the other in the world of kids and play.
Most diaper bags are messenger-style, but I've found that a backpack is far more back-friendly, not to mention practical, as it frees up your arms and shoulders for carrying things and swinging on playground equipment. My go-to is this traditional and rugged JanSport, which makes me feel like I'm a sophomore at Dad U. There's an internal laptop sleeve that actually functions great as a changing pad, and the main compartment is spacious: I keep my main gear in there, including extra kids' clothes, containers of snacks, and a few toys. The front utility pocket is good for a very basic first-aid kit (bandages and Neosporin), tissues, and hand sanitizer. And the "stash" pocket is good for just that: maybe some CBD gummies, but also a cord and charger and emergency lollipops in there.
There are two playthings I try to carry with me at all times, and Hot Wheels cars are one of them. Not only do my sons like them, but they are versatile and widely appreciated on the playground because little kids, boys and girls, often just like to have something shiny to hold onto and run around with (kids: They're just like us!). I make it a point to carry at least four at all times, to avoid disputes and create a little play community. The kids can run the cars down a slide, or zoom them along a bench slat. Because they are small and easy to tote around, these are also good kiddie distractions for car rides and restaurants. And if your little ones are not super interested in them, Hot Wheels are still great dad totems. I've got the Homer on my dresser, and I know several other dads who keep their own prized models on a special shelf. [Editor's note: According to Amazon, the styles of cars in each gift pack may vary.]
The other toy I try to have on hand at all times is sidewalk chalk (again, at least four pieces). Like the Hot Wheels, it is versatile and a crowd-pleaser. Use it to draw a long and insane hopscotch course, a track to race your toy cars on, or whatever else kids like to doodle these days — hearts, skulls, flowers, rainbows, cities, fields, faces … Toddlers sometimes have a real purity of expression in the lines they draw, as there is not so much between their ideas and their hands. (Just don't ask them what the drawing is of.)
Photo: Courtesy the vendor
Like nesting dolls, a dad backpack needs smaller bags within it. For me, those bags always include a couple of plastic grocery-store bags (to transport wet clothes or dirty diapers), as well as a reusable one from Baggu. I use it on impromptu trips to the grocery store, as an extra "compartment" for larger toys or balls, or just as storage for general backpack overflow. Baggu bags are generally so handy, and fold up into nothing — there has never been a day when I've had one on me and wished I hadn't. Plus, each holds up to 50 pounds (and you probably shouldn't be lugging more than that anyway). I like the plaids, which are attractive in a dadish way, and this set of three ensures there's always one at the ready.