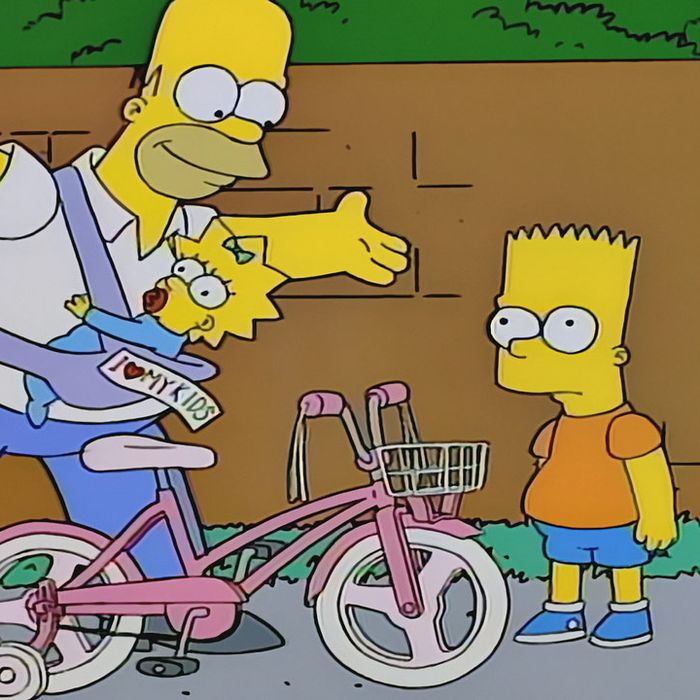 Mom networks tend to be stronger than dad ones, with lots of places (online and IRL) to share parenting tips. When I became a dad, I started keeping a loose list of things I bought or received that were helpful. I'm still grateful to the fellow dad who, after seeing me go to my third drugstore in one night because the others were out of the diapers I needed, told me to get — demanded that I get — a diaper subscription. (Though I admit I've always thought of the late-night emergency diaper run as one of the more romantic parenting duties.) Like most parents, I use these street or playground encounters to glean tips and to sell others on the products I find useful — the things that make me think, I'm daddin' like a mother!
My turn as a parenting gearhead was inspired by a collection of moments, such as watching another dad unholster a bottle of milk from his cargo pants' pocket to soothe a wailing little one, or seeing a mom playing music from a bluetooth speaker hanging from her stroller. That and my six-plus years of helping to raise two boys, now 2 and 6, have led me to create what I think is a solid, if eclectic (and still evolving), kit for new dads, particularly stay-at-home dads of younger kids like mine. (Technically, I'm a part-time stay-at-home dad; I work part-time, but pick the kids up from school and entertain them in the afternoon.) When my brother-in-law became a new dad, I gave him a care package with many of these items, and he still uses nearly all of them (even after he swore he'd never wear cargo shorts). I should note that you don't have to be a dad — or identify as a man — to find value in the things on this list. All the stuff is really for creating a state of gentle preparedness, while keeping one foot in the world of responsible adulthood and the other in the world of kids and play.
Most diaper bags are messenger-style, but I've found that a backpack is far more back-friendly, not to mention practical, as it frees up your arms and shoulders for carrying things and swinging on playground equipment. My go-to is this traditional and rugged JanSport, which makes me feel like I'm a sophomore at Dad U. There's an internal laptop sleeve that actually functions great as a changing pad, and the main compartment is spacious: I keep my main gear in there, including extra kids' clothes, containers of snacks, and a few toys. The front utility pocket is good for a very basic first-aid kit (bandages and Neosporin), tissues, and hand sanitizer. And the "stash" pocket is good for just that: maybe some CBD gummies, but also a cord and charger and emergency lollipops in there.
There are two playthings I try to carry with me at all times, and Hot Wheels cars are one of them. Not only do my sons like them, but they are versatile and widely appreciated on the playground because little kids, boys and girls, often just like to have something shiny to hold onto and run around with (kids: They're just like us!). I make it a point to carry at least four at all times, to avoid disputes and create a little play community. The kids can run the cars down a slide, or zoom them along a bench slat. Because they are small and easy to tote around, these are also good kiddie distractions for car rides and restaurants. And if your little ones are not super interested in them, Hot Wheels are still great dad totems. I've got the Homer on my dresser, and I know several other dads who keep their own prized models on a special shelf. [Editor's note: According to Amazon, the styles of cars in each gift pack may vary.]
The other toy I try to have on hand at all times is sidewalk chalk (again, at least four pieces). Like the Hot Wheels, it is versatile and a crowd-pleaser. Use it to draw a long and insane hopscotch course, a track to race your toy cars on, or whatever else kids like to doodle these days — hearts, skulls, flowers, rainbows, cities, fields, faces … Toddlers sometimes have a real purity of expression in the lines they draw, as there is not so much between their ideas and their hands. (Just don't ask them what the drawing is of.)
Photo: Courtesy the vendor
Like nesting dolls, a dad backpack needs smaller bags within it. For me, those bags always include a couple of plastic grocery-store bags (to transport wet clothes or dirty diapers), as well as a reusable one from Baggu. I use it on impromptu trips to the grocery store, as an extra "compartment" for larger toys or balls, or just as storage for general backpack overflow. Baggu bags are generally so handy, and fold up into nothing — there has never been a day when I've had one on me and wished I hadn't. Plus, each holds up to 50 pounds (and you probably shouldn't be lugging more than that anyway). I like the plaids, which are attractive in a dadish way, and this set of three ensures there's always one at the ready.
Like zoos, batteries can be something that you almost forget about if kids aren't in your life. So many baby things and kids' toys require one or more of these kinds of batteries, and you never want to be caught without. So I recommend getting 100 AA and AAAs at a time, and having a smaller stash of C-cell, D-cell, and 9-volt batteries always at hand. So many times I've gone to parent friends' houses and their kid has a new toy, or needs new batteries for an old toy, and I watch them scramble around in the junk drawer for some old, loose Duracells or worse — leave to run out to the store. Once, we were at a playdate with a downstairs neighbor when their Zoomer Robot Pony stopped. They had no batteries, so I ran up to our place and zipped back down with four AAs and resurrected it, just like Doc McStuffins.
Most kids' books and toys that require button batteries use these, so having some in your kit is like expert-level battery preparedness. The first time you "fix" that potty-training book with the flushing sound effects — a thing that many people might not even think to revive — because you have the right batteries, you will feel like you're floating.
To execute these heroic battery replacements, most of the time you need to open a small compartment that is screwed shut for safety (thanks to the Consumer Product Safety Improvement Act of 2008). Usually, a small Phillips-head that you might have stashed in a junk drawer will work, but I like having a specialized screwdriver that's dedicated to handling these types of jobs. This General Tools one has four different heads (including Phillips and standard), can be used for toys as well as small electronics, and looks a bit more unusual than your standard screwdriver, thanks to its almost penlike design.
I use one of these a few times a week, at least. It's especially great for cutting up choking-hazard foods like grapes or hot dogs when you're out in the field. I've cut off tags and labels, too, and have used the little scissors to snip straws. And although I haven't had to (yet), I like to think I could extract a tick with the tweezers. Of course, you must be careful to keep it away from tiny hands, and to leave it behind if you're going to be passing through heavy arena security, like when you're going to meet up with your dad crew to see the Harlem Globetrotters at the Barclays Center.
Photo: Courtesy the vendor
Before becoming a dad, I was against cargos. Too utilitarian. I saw a comedian perform an outdoor show wearing a pair of cargo shorts and thought, Wow, he must really not care about this gig! Now, I get it, because when I became a dad, my desire for bottoms with cargo pockets became a hunger. Like a city person longing for those suburban basements and yards, I craved more storage, more space. In an essay in Women in Clothes, Amy Fusselman writes about how her giant mom coat turned her into a minivan, "a shroud with pockets." Cargo pants (and, in warmer weather, cargo shorts) are like that for me. I love having a pocket for a water bottle or small toy, and another pocket that I can reserve just for trash — wrappers, popsicle sticks, vending-machine eggs, bandage backing.
Pockets are important, and a good key clip will free up another one for you. I kept seeing keys hanging from waists, but at first I was resistant to the idea for some reason. Then I thought, Why not? That could be me! And now it is. I like the action of removing the keys from a belt loop; it makes me feel smooth. When I'm standing at the door and a kid is crying, or it's raining, those few seconds where I don't have to dig around in various pockets to find my keys is key. In a pinch, clips like this can also make for distracting entertainment because kids like to fiddle with them. And as a fidgeter, I like to repeatedly flick the spring-operated clip myself. If you want to be a real dad-hero, get this inexpensive 25-pack and pass some out at the playground like you're Oprah: "And you get a belt-loop key clip! And you get a belt-loop key clip!"
An analog, water-resistant watch (important for baths and water features at playgrounds) that you won't mind a kid playing with is also an important dad accessory. Some books for babies and toddlers, like Helen Oxenbury's I Hear, refer to wristwatches as a fundamental kind of object, so it's nice to have a similar one that ticktocks so kids can experience what they've "read" about. It's important to get one with a second hand, so when there's a playground argument over a toy, it can serve as an independent authority to divvy up sharing time: "Okay, when the second hand gets back to the 12, it'll be Lucas's turn to use the stick!" My Swatch has lasted through various pools, oceans, and drops. It may not be a forever watch, but it's also not a huge investment if you lose one or it breaks. If you don't like the style of this Swatch watch, the Strategist has found dozens of other affordable, nice-looking options.
More storage! I use these almost daily for something or other. Hit the road with some berries or cut grapes or Goldfish crackers or pretzels in them (these things will otherwise get crushed if they're in a bag). Or keep nonfood items like an army of tiny ninjas, dolls, or other toys inside. The screw-top is more satisfying and secure than snap-top lids.
If you're in charge of regular meals, a rice cooker is the one kitchen accessory I'm always exhorting people to get (dad or not). I know there are Instant Pot cultists, but to me that thing just does too much; I would feel like I was letting it down by not using all the features. This reasonably priced (and sized) device, however, is as functional as I need it to be: It cooks white and brown rice, as well as grains like quinoa and freekeh, without requiring any guesswork and monitoring. There's a handy 15-hour timer, so you can fill it in the morning and have rice ready for lunch or dinner. Add that to some steamed broccoli (which you could also make in the rice cooker's tray!), or canned black beans that you've warmed up with some garlic and cumin, and you've got a meal for everyone, kids and adults.
Photo: Courtesy the vendor
This is a funny, observant novel about a group of middle-aged men, mostly dads, who meet at a hotel every year to meticulously reenact the Monday Night Football play on which Joe Theismann had his leg gruesomely broken. Reading it really made me feel like part of a community, and now I press it on other dads or ask if they know it. There are lots of cool descriptions of hotel parking lots, lobby fountains, hallways, and vending-machine alcoves — in addition to insightful moments about getting old, marriage, and parenthood: "They began to miss their own children … they did not actually want to be with their children. They had fond thoughts, and were grateful for the distance that generated those thoughts," writes author Chris Batchelder in one poignant passage. You definitely don't have to know or like football to appreciate the book, and it has one of my favorite qualities of any novel: It's less than 225 pages.
Aden + Anais swaddles are soft and versatile; I have used them a lot, and yet never as an actual swaddle. They are good, light stroller or car blankets. They are luxe cleaning cloths. Snot rags. Puke wipes. They can also be used to pinch-hit as towels, and if you're at the playground really early in the morning, they are great for wiping dew off slides. Needless to say, they've become one of my go-to gifts for people with new babies.
The Strategist is designed to surface the most useful, expert recommendations for things to buy across the vast e-commerce landscape. Some of our latest conquests include the best acne treatments, rolling luggage, pillows for side sleepers, natural anxiety remedies, and bath towels. We update links when possible, but note that deals can expire and all prices are subject to change.