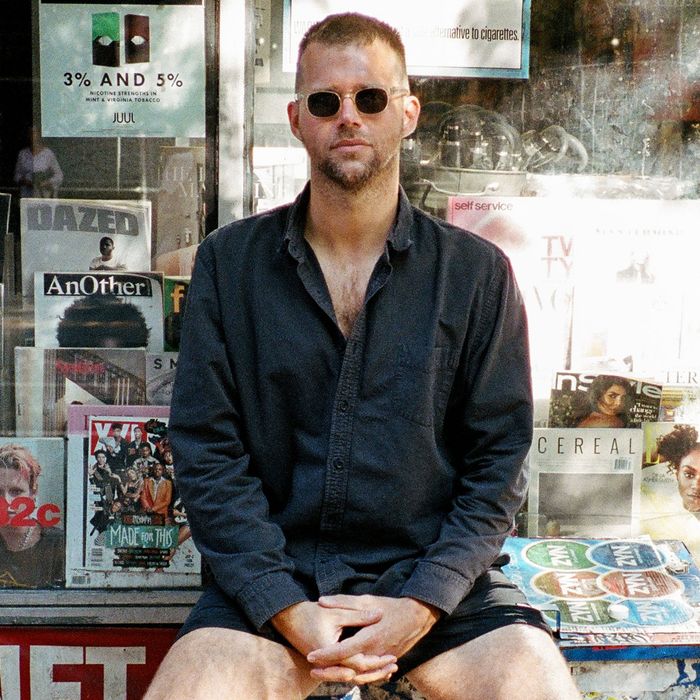 If you're looking for the most powerful hair dryer or handiest chef's knife, those things can be easy enough to find. Other objects of desire are a little more taste-based. What's the next status water bottle or hand wash, for instance? Regular readers of the Strategist will know that we've previously turned to resident Cool Guy Chris Black (he's a partner at brand consultancy Public Announcement) to help us answer both of those questions. For more of Chris's advice, he's now answering reader questions for us in a regular column. If you have a burning question about the next fanny pack or Noah rugby shirt, drop us an email with the subject line "Ask Chris" at strategist@nymag.com.
I'm getting back into dating. What types of clothes would you recommend to make a stylish (but subtle) first impression?
Leave the Balenciaga and Fear of God in the closet. You've got to avoid logos or anything that even looks like an attempt to scream, "I'm rich!" I'd recommend a simple, understated outfit that lets your good looks and captivating personality do all the talking.
Any recommendations for a go-to (unisex) summer rain shoe? Ideally something less suffocating than a full rubber boot, and less precious than any of the sneakers or sandals in my daily rotation. But, of course, still looks nice.