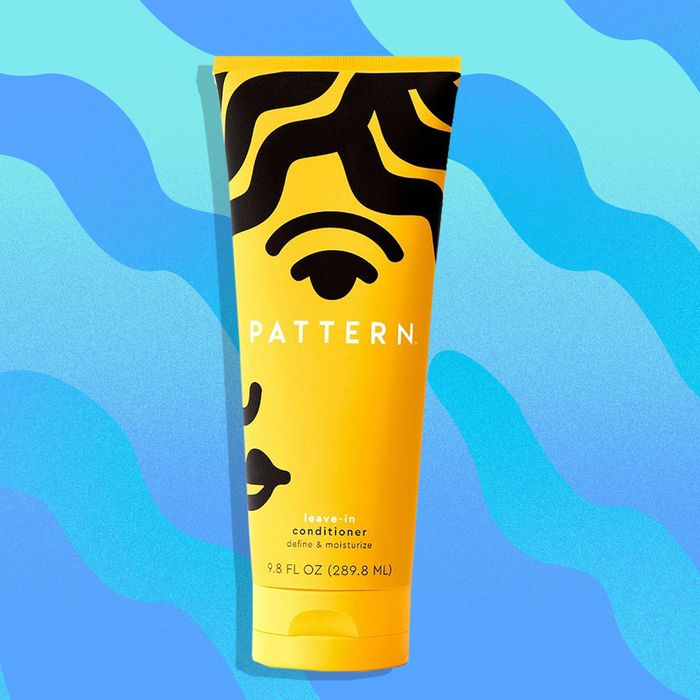 Illustration: Courtesy of the retailer.
Editor's note: This article first appeared on the Strategist in August 2020, and these remain some of our favorite hair-care products from Black-owned businesses, so we're republishing it today as part of Natural Hair Week.
When considering how to incorporate Black-owned businesses into one's life long term, I can think of few better ways than beauty. If you love a beauty product, it will likely be something you purchase over and over again. Last time, we wrote about skin care from Black-owned businesses. This time: hair-care products for every step in your routine, as recommended by myself and beauty writers, hairstylists, editors, and enthusiasts: from an oil that's like lip gloss for your hair to a brush one Strategist writer called the "Mason Pearson of natural hairbrushes."
Shampoo
"There are few greater feelings in this world than a shampoo that leaves your scalp tingling and squeaky clean," says Rania Bolton, a social media assistant at Shop Bop. She likes this shampoo from Taliah Waajid in particular, which she discovered through her stylist. "She used it on me once and I immediately ran out and bought it." she says. "After every wash my hair feels rejuvenated and insanely clean, but not stripped." The clarifying shampoo is good for deeply cleansing the scalp, and helps to stop scalp itching. It can be used on its own or, if your hair is really dirty, as the first step before using another shampoo.
Hairstylist and owner of Magic Fingers Studio Stasha M. Harris previously told us about this shampoo from Design Essentials, which she says "makes caring for 4C hair a breeze." She likes that it cleanses and softens hair, which makes it easier to detangle, and contains nourishing ingredients like almond oil and avocado that moisturize the hair.
Since its launch a few months ago, Bread has instantly become a favorite of "lazy naturals," people with curly hair who want a simplified, low-maintenance approach to hair care. Bread promises a full hair-care routine with just three products. It's a favorite of the Cut beauty writer Erica Smith, who loves its milky texture and its ability to cleanse and moisturize simultaneously. "It gets you the thorough cleanse of a shampoo, with the gentle, hydrating feeling of co-washing, which I love," she says. "It left my 3C curls completely content: clean but not crispy; moisturized but not weighed down; soft, while still embracing all my natural frizz."
For something slightly more clarifying, celebrity stylist Monae Everett likes this shampoo from Chloe and Co., especially for after a protective style or if you've gone a while between washes and your scalp requires a deep clean. It cleanses without stripping your hair of its natural oils, which can lead to more breakage and tangling over time.
[Editor's note: The Clean Slate shampoo is currently out of stock, but Chloe & Co.'s other hair products are still available, including its Hair Growth System package, which comes with two shampoos, for $50.]
Another clarifying option, this shampoo uses ingredients like charcoal powder and black soap to offer hair a deep clean along with cocoa and shea butters, argan oil, and vitamin B5 to balance the deep cleansing ingredients with moisturizing ones too. It also contains anti-inflammatory oils like tea tree, black cumin seed, peppermint and tea tree, which work together to soothe and calm an irritated scalp.
Conditioner
Luxury hair-care brand Charlotte Mensah makes one of my favorite shampoo and conditioner combos — everything smells incredible and expensive and it's ultra-moisturizing. I'm a big fan of the conditioner in particular, which contains some of the hero ingredients from her ultra-popular hair oil like manketti nut and ximenia oil. My hair felt softer almost immediately after using it, and my twist out looked more bouncy and luscious too.
Strategist intern Aisha Rickford previously wrote about this co-wash from Briogeo, which acts as cleanser and conditioner both. It uses nourishing ingredients like aloe vera and avocado to moisturize, two ingredients that works well for Rickford's fine, type 4 curls. "I've never believed in all-in-ones, but this co-wash has become just that. It more than adequately cleanses, conditions, detangles, deeply moisturizes, and softens my hair, without leaving it weighed down, frizzy, or dry," she says.
Michelle Dixon, a stylist at Chicago-based Maxine salon, previously namechecked this deep conditioner from TGIN for 4C hair, which can be used in lieu of a traditional, less nourishing, conditioner. "I would prefer to just skip the conditioner and go for the mask every time," says Dixon, "because our hair needs the maximum hydration." She likes that this one incorporates raw honey (a humectant) and jojoba and olive oil, which helps to lock in moisture and reduce shedding and breakage.
Leave-in conditioner
Khalea Underwood, a beauty editor at The Zoe Report, often wears her hair in a protective style and swears by this leave-in conditioner from Pattern Beauty, which offers hydration without weighing down hair. "I like to rub this hydrating leave-in from root to tip on days when my locs are feeling a bit dry," she says. We also dubbed this one of the best products for 4C hair — stylist Leah Hardges of the Maxine Salon called it the perfect first layer for getting moisture into the hair.
Vogue beauty assistant Akili King recommends Briogeo's Be Gentle, Be Kind line, which is formulated specifically for people sensitive to fragrance, essential oils, lactose, soy and/or gluten. Out of everything in the collection, which includes a shampoo, conditioner, and detangling spray, King reaches for this spray most often. "I have been using this detangling spray on wash days or as a curl refresher throughout the week to rehydrate my curls."
Styling cream
For curl definition, hairstylist Hardges likes this cream from Jane Carter, which she says works well on all curl types. "It's the perfect balance of moisture and hold," she says. "The consistency is easy to manipulate through the hair when twisting or setting curls." It contains ingredients that make defining curls easy, like jojoba and avocado oil which also help to nourish the hair."
[Editor's note: You can order this cream now, but it is not expected to ship until April 26.]
Hair mask
Rio once called this ultranourishing mask a dupe for the more-expensive (but extremely moisturizing) Chistophe Robin. One of the things that make it so good is the fact that it doesn't weigh down the hair and makes hair look better over time. "I noticed my hair felt smoother and less tangled after multiple uses, and was air drying beautifully, instead of turning from wet into a scary broom," Rio said of the mask.
Hair oil
Castor oil has long been a staple for thickening and nourishing hair, and has become a regular in King's routine. She likes castor oil from Kreyol Essence in particular, which is packed with omega fatty acids, and vitamin E. "I like to use it on my ends, especially after diffusing it," she says. "It takes it from dry to nourished instantly. It's also great for my problem areas such as around my hairline, where my hair tends to be dry/tangled."
SelectedbyElisa.com founder Elisa Johnson likes this multi-use hair oil from Frigg, which she uses as an overnight treatment to help nourish her scalp. "It's become especially handy since I left New York City and moved back to L.A., where I'm dealing with much drier air," she says. "I apply a few drops to my scalp and massage it in before putting on my silk Grace Eleyae cap to lock in the moisture." Made with a mix of baobab and castor oils, it calms irritated scalps, stimulates hair follicles and helps to nourish dry ends.