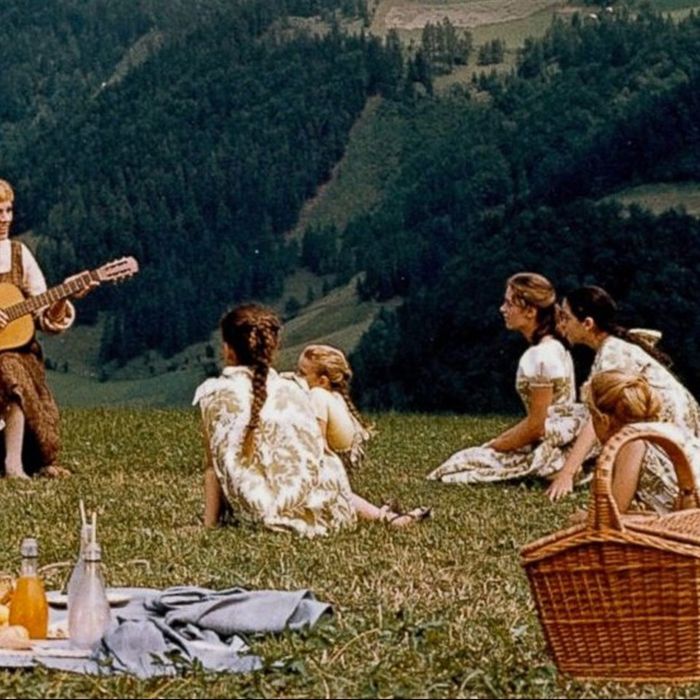 Photo: Courtesy 20th Century Fox
Here at the Strategist, we like to think of ourselves as crazy (in the good way) about the stuff we buy, but as much as we'd like to, we can't try everything. Which is why we have People's Choice, in which we find the best-reviewed products and single out the most convincing ones. (You can learn more about our rating system and how we pick each item here.)
And while we've written about lots of ways to enjoy the outdoors — including the best picnic accessories and what to bring to the beach — here we've rounded up the best picnic blankets, as praised by the most enthusiastic reviewers on Amazon.
Best-rated (least expensive) picnic blanket
Hundreds of reviewers write how well this mat holds up at the park, on the beach, even in their backyard, but one review says it passed the ultimate test — a music festival. "This year for Bonnaroo I ordered 11 to completely cover our campsite," they explain. "I [duct] taped them together to make a large mat to cover the space. The tape pulled off after four days without hurting the mat. Great for camping, it rained really hard one morning on Sunday our campsite was dry. Easy to store, I have them all in a tote ready for Bonnaroo next year." Another says it "stays put in wind" and one says not even "sand or bark chips" get stuck on it. One user found that they use it more than they expected, especially in the summer: "We use this at least once a week. We just keep in the trunk and it's been to every summer concert we have been to this year. Great mat to lay down on the lawn to watch an outdoor concert."
And now for some micro-picks for every type of picnic blanket you might be looking for. 
Best picnic blanket for kids
Reviewers with kids tend to appreciate this picnic blanket. "It's soft and slightly cushioned, so thicker than just a towel, yet lightweight and easy to fold up and carry," one writes. "I have an infant who drools and makes a mess on everything, but this material is very easy to wipe clean." Another writes, "With warmer days ahead and a new baby boy this was a great buy! It's perfect for trips to the park, beach or in the back yard. I love that it easily folds into a shoulder bag, very convenient for traveling." Many more were also impressed by the size of this blanket. "It's a lot bigger than I thought it was going to be when it was folded up but that's perfectly fine because it works exactly as I hoped it would," one writes. The size allows them to do so much more than just sit on it. "I've taken it to the beach and to the park. I've used it as a tablecloth at a picnic table covered in gross icky whatever birds leave behind. One of my favorite things about it is that when you fold it up the bottom side never touches the top side. So I don't have to worry about laying my baby on it."
Best waterproof picnic blanket
Reviewers love that this blanket is waterproof on both the bottom and top. One reviewer who hates that "any spills or dampness in the ground is soaked right up" with a traditional blanket, but thinks tarps are "uncomfortable to sit on" found the perfect balance in this blanket. "This blanket is perfect," they write. "It is made from a tightly woven nylon fabric, which is almost waterproof on its own. They improved it by adding a waterproof backing.The woven top feels like cloth — it's not slick plastic." Another writes, "It's waterproof on both sides, so a spilled beer won't ruin the party." The other selling point for reviewers is how easily this blanket folds up. "There is not an extra bag that goes around it — it just folds itself and it latches together," one writes. "I really like that feature because I don't have to [hassle] with an additional bag or being annoyed that it won't fit back into a bag perfectly."
Best machine-washable picnic blanket
One user has found that this blanket comes in handy for more than just a day at the park. "I've used it for wet butts on picnic benches, as a picnic tablecloth on questionable surfaces, saving bodies from hot concrete," one innovative user writes. "It folds quite compact, is lightweight, and the pattern is nice. Things like grass and sand are easily shaken out and don't stick to the fabric." One soccer mom finds that this makes them the envy of their friends, writing, "When we'd have practices after days of rain, our bottoms were the only ones to stay dry of all of our friends." Dozens note that spills, dirt, and sand can be easily wiped up or shaken out but a few have also successfully tested this in the washing machine. One writes, "You can simply take a napkin to it (for spills) and get it right up or throw it in the washing machine on a low spin cycle and let it air dry for stains."
Best easy-to-fold picnic blanket
While many picnic blankets claim to fold up easily, reviewers appreciate that this one goes an extra step further to ensure ease every time. "There is a little direction tag on it that even shows you how to do it," explains one reviewer. And when this picnic blanket is folded up, many note how easy it is to keep in their car to have at the ready whenever outdoor fun strikes. But one user even found a use for the blanket when zipped up: "You can use the zipped-up product as a seat cushion at outdoor events (i.e., bleacher seating, etc.)" adding that "You can easily wipe off or wash potential stains off the blanket" too. One user who put theirs through the wringer knows that a load of laundry is the only thing standing between you and a near-perfect blanket after a spill. "We have mushed Play-Doh into it, mud, dirt, and marker was colored onto it and after washing it looks brand new again."
Best travel picnic blanket
Reviewers love this "sweet portable blanket," because as one reviewer puts it, "it's easy to pack and bring wherever you go." "I used this for my trip to Miami; I love that I didn't have to pack a giant beach towel; it took up barely any space in my carry-on," one reviewer writes. "Took it to Europe on a bike and barge trip," another says. "When we got back from a long ride and the boat wasn't there, everyone was jealous as another couple and myself were able to lay down at the riverbank!" In addition to its small size, reviewers love that it comes with stakes. "I compared several items and what sold me were the reinforced tie-down corners and small lightweight plastic spikes that hold the blanket in place." Another says, "We tested this in some very windy conditions and it didn't budge." A few others found very unique ways to use this sheet. One says it "worked as an impromptu beach tent held up by the back window of a Jeep and hiking poles," and another "used this blanket while camping in the Panamanian jungle instead of a sleeping bag."
Best cold-weather picnic blanket