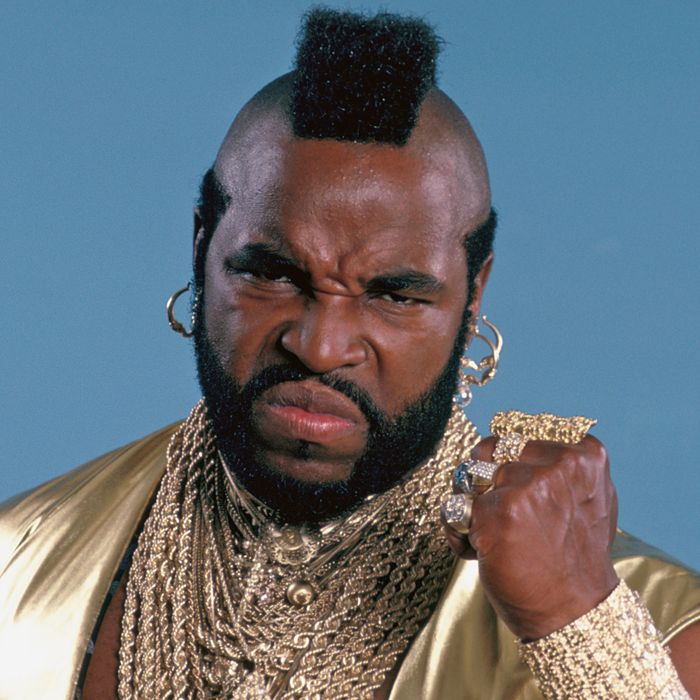 Photo: Herb Ball/NBC via Getty Images
Here at the Strategist, we like to think of ourselves as crazy (in the good way) about the stuff we buy, but as much as we'd like to, we can't try everything. Which is why we have People's Choice, in which we find the best-reviewed products and single out the most convincing ones. (You can learn more about our rating system and how we pick each item here.)
And while we've written about lots of ways to protect your jewelry — including the best jewelry organizers, the best jewelry safe, and the best ways to clean silver — here, we've rounded up the best jewelry cleaners, as praised by the most enthusiastic reviewers on Amazon.
Best-rated jewelry cleaner
Even with the option to get jewelry cleaned for free, one user still prefers this home ultrasonic jewelry cleaner. "I have free cleaning at my jewelers, but it's so rare that I'm able to make it there," the user explains. "I realized that my ring needed a better cleaning than I could do with my solution at home when people stopped commenting on how pretty it was … I ran it twice on the 480 seconds setting and it looks brand new." Many reviewers agree that they can get the same results from a professional cleaner at home by using this machine, one saying, "My diamonds sparkle like crazy, the platinum and gold are perfectly clean too," and another, "Couldn't believe the bling that was restored."
Other reviewers have determined that adding a dash of dish soap to the water gets their jewels even cleaner. "One use with a dash of dish soap and my ring sparkled and shined like the days I bring it to the jewelers' for cleaning," one writes. In addition to rings, necklaces, and bracelets, one reviewer "got the same amazing results" when using it for reading glasses, and a Swiss Army–watch collector even had luck with cleaning watches. "It removes almost all the dirt from the tiny gaps between the links, something difficult to do by hand, and leaves the band nice and clean."
Best rated (less expensive) jewelry cleaner
"If you want your silver to shine, this is what you want," writes one enthusiastic reviewer. Dozens of others reviewers are impressed with the size of the cloth and how well it both cleans and polishes silver. "I've used liquid soaks in the past and never saw a difference, but this worked literally in seconds," one writes. "For maintenance of silver, they are fantastic and get the job done quickly," another claims. Users have been so impressed with the results on jewelry that they have tried using it on everything from flutes to silver saxophones and even heirloom flatware. "It worked so well on my jewelry that I decided to see what it could do to the badly tarnished carving set my husband and I inherited," one user writes. "The results are night and day!" Many users also agree that this cloth is long-lasting. One writes, "This is the second one I've bought; the first one lasted about 5 years."
And now for some micro-picks for every type of jewelry cleaner you might be looking for. 
Best silver jewelry cleaner
"I've never seen anything like this," writes one reviewer of this silver-jewelry cleaner. "I have silver jewelry I haven't worn in YEARS because they were black. This removed all the tarnish within maybe 3 minutes. And now it's all bright and shiny like brand new!" Many reviewers recommend paying close attention to the amount of time you dip your jewelry in the solution because of how powerful it is. "When I tell you it's 5 seconds, it's 5 seconds; if you leave the jewelry for more than that, it will be ruined," one warns. Others recommend wearing gloves and note that there is a smell associated with the cleaner that one reviewer says is akin to that of "a really bad perm while cleaning your jewelry, but the smell was worth it."
Best jewelry cleaner for all metals
According to this reviewer, you'll need to shield your eyes from your jewels after using this solution: "I dropped my [rhinestone] earrings in and left it for longer than I meant to and closed my eyes as I pulled them out and what I saw blinded me." "Easy" is a word that comes up in dozens of reviews, and many appreciate that it's safe for delicate jewelry. "I dropped a pair of earrings in there and forgot about them," one reviewer says, but "a few hours later I ran in to save them and they were just fine." Reviewers also love that they can use this solution on all of their jewelry. "I am so glad that I don't have to buy two different cleaners anymore," one reviewer writes. "I have gold and sterling-silver jewelry and both have diamonds and/or semi-precious stones. It was a pain having to use different cleaners based on the metal. Now I can just drop it in this cleaner and I don't have to worry about it."
Best multipurpose jewelry cleaner
For one reviewer, this ultrasonic jewelry cleaner completely revamped her business. "I rebuild and repurpose vintage jewelry for cosplayers," the reviewer explained. After ditching the tedious manual cleaning methods, this user "finally decided to give in and get myself an ultrasonic cleaner because I had a number of pieces that I've promised for the coming Con season." The results were exactly as hoped. "The process couldn't be simpler, the jewelry gave up a ton of gunk (you could see it in the bottom of the tub at the end), and cleaning didn't damage the '50s and '60s jewelry I work with." While dozens of reviewers speak of the deep clean this machine gives gems, many have found alternative uses for this machine as well. "I use this one for only two purposes, to clean my dentures and electric toothbrush heads for my wife and I," one reviewer writes. "It works very well, it's easy to clean, easy to use and is quiet." Others have used it to clean everything from old fuel injectors to vaping coils to fountain pens to dog-grooming tools.
Best chemical-free cleaner kit
Dozens of brides have used this pink jewelry cleaner on wedding and engagement rings. One found out just how dirty her engagement ring was after receiving a free demo at a bridal show and "could not believe how much dirt she was rubbing off." She adds, "This stuff made it look brand new." Reviewers also love that this is a chemical-free cleaner. "Pink Lady made my wife's engagement ring sparkle and shine more than the cleaner we purchased from the jeweler," one reviewer writes. "It's also a comforting feeling knowing that the solution isn't made up of chemicals that would harm the gold or the stones." One points out that "you have a variety of options" in the kit, "from a deep clean on a highly tarnished piece with the polishing cream, to a quick refresh to add that extra sparkle with the Pink Lady solution." But the polishing cream seems to be the product that gets the most mentions, and it's easy enough to use while drinking. As one reviewer explains, "My neighbor introduced me to this product many summers ago over a glass of wine. She polished my wedding ring with the polishing cream, then put it in the little jewel soaker while we drank and chatted. When she removed it, I could not believe how clean my ring was — more than that, I couldn't believe how filthy it had been! It looked brand new."
Best diamond jewelry cleaner
"This PAINS me to say this. My wallet is hurting. This $5 stick outperforms my $90 jewelry steamer," one reviewer admits, adding that the stick cleaned a morganite band with great results: "forget the jewelry store cleaning. Do it at home and your rings will look BETTER." Hundreds love how clear this cleaner makes engagement and wedding rings look. "This little wonder-pen miracle device literally annihilated the gunk and dirt from every single nook and cranny of the band, and eradicated the layer of unreachable dust and dirt from the undersides of the diamonds," one reviewer writes, admitting, "I'm not even sure they were that sparkly when my fiancé gave it to me." Dozens of others love that they can use this stick on the go and never have to worry about their ring being dirty. "I hate it when I'm out and and about and my ring looks like crap," one writes. "This is SO CONVENIENT. And it makes my ring look like brand spanking new when I'm on the go."