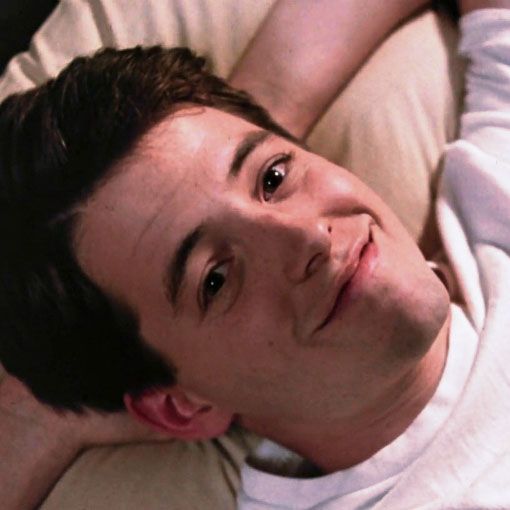 Photo: Paramount Pictures
Here at the Strategist, we like to think of ourselves as crazy (in the good way) about the stuff we buy, but as much as we'd like to, we can't try everything. Which is why we have People's Choice, in which we find the best-reviewed products and single out the most convincing ones. (You can learn more about our rating system and how we pick each item here.)
And while we've written about lots of things to help you make the bed — including the best mattresses, the best pillows, and the best silk pillowcases — here, we've rounded up the best memory-foam pillows, as praised by the most enthusiastic reviewers on Amazon. 
Best-rated memory foam pillow
This memory foam pillow gets the seal of approval from more than 8,000 reviewers who gave it 5 stars, with many calling out it being customizable as their favorite feature. "Because this pillow has pieces of memory foam, instead of a solid piece, it does not condense and it is airy, providing air flow, keeping it cool. In addition, included with the pillow is a bag of additional filling," writes one reviewer, adding, "therefore, this pillow is customizable." Another user says, "I customized the fill level to suit me perfectly, and ever since doing that, it seems I get perfect comfort no matter how I lay on it or *where* I lay on it." Because the fill is adjustable this pillow is suitable for all types of sleepers including a self-proclaimed "EVERYTHING sleeper — not a single position but all of them." That reviewer writes, "everyday this week I've slept like a brick without waking up briefly to adjust my pillow." Other reviewers also praise this pillow for being virtually odorless and machine washable, attributes that led another user to declare "never in my life have I loved something so much. No joke, my kids come in second place."
Best-rated (less expensive) memory foam pillow
"Finally a great pillow for a cheap price," one reviewer writes, going on to say that "it is a good quality pillow that allows you to make it as firm as you like by adding or removing the shredded memory foam, which goes into its own zippered case." Dozens of reviewers of this customizable memory foam pillow report a better night's sleep and no neck pain after switching to it. " After using it for a week, my old pillow (which I had thought was perfect,) now feels like a brick," writes one reviewer, while another says, "since I started using mine, I wake up with no neck pain." They add, "It's so soft but, yet, so firm at the same time." One reviewer does say that it "gets flat after a while, but just throw it back in the dryer and it's perfect again." As for any flaws, another user admits it does have one. "The downside of buying this pillow: I can no longer use any other pillow
And now for some micro-picks for every memory foam pillow you might be looking for.
Best Suggle-Pedic memory foam pillow
"All it took was one night for me to fall in love with this pillow," one reviewer says, noting that "it is so different from anything else I've ever used that I wasn't sure at first if I would like it or not," but, happily, "it didn't take long to adjust!" For some, the adjustment period was just one night, while others say they got the perfect pillow after sending theirs back for free customization from the seller. Either way, thousands of five-star reviewers are happy with this pillow, with many noting that it's perfect for a variety of sleep habits. "Perfect for side and back sleepers," one writes. Another says, " I tend to sleep on my side or tummy and this pillow provides the right mix of support and softness," while another writes, "I am primarily a side sleeper for the support is fantastic from this product." Dozens of others call out how great the support has been for their neck pain as well. One feather-pillow convert says, "I've been exclusively feather pillow my whole life, but I needed something with a little more neck support," adding, "this works amazing, the exact right balance of support, firmness, softness, and comfort."
Best Snuggle-Pedic memory foam pillow with zipper
What's different about this Snuggle-Pedic pillow is that it comes with a zipper, so you can do the customization yourself instead of sending it back. One user who notes this is her sixth Snuggle-Pedic says, "I love that these can be customized simply by opening them via the side zipper and taking out the filler inside." She adds that "they even send you a card offering to send more complementary filler should you need that, although these pillows are full." Another says, "The best feature is that you can adjust the firmness to fit your own needs unlike other brands who do the guessing for you," noting that "this is a real bonus — especially if you are buying online and cannot determine the fullness/firmness of the pillow before you purchase it." As far as the actual quality of the pillow, here's how a reviewer recovering from neck surgery put it. "I know about pain — and the difference a good pillow can make. Well THIS IS THAT PILLOW," that reviewer writes. "It is everything it claims to be, and more. You can adjust the pillow by adding/removing the interior fluffy material, it is cool on your face — not sweaty, it provides great support, while at the same time, being flexible and conforming to your head/neck shape. I'm generally a side-sleeper, and this pillow just molds itself to keep my neck and spine in perfect alignment."
Best memory foam pillow for side sleepers
A self-proclaimed "pillow snob" who has "easily spent over $2,000 over the years trying to find the 'perfect' pillow" finally did with this one. "Let me tell you…..I have slept with this pillow every night (and not just a few afternoon naps) since and LOVE it," the pillow snob writes. "I cram it in my suitcase when I travel for work. Love, love, love." This pillow gets particularly high praise from side sleepers. "I am a side sleeper and tend to place my arm underneath my pillow so this works perfectly for me — it molds around my arm so I barely even notice it," one reviewer writes. Another says, "I am a side sleeper and this pillow supports my neck and head so comfortably." Others agree that this provides great neck support, including one user who says this is "the best pillow I've ever owned," going on to explain that "the foam is soft, but firm enough to provide more than adequate support for my neck." Yet another calls it "firm, supportive & not too lofty," adding, "my neck has never been happier."
Best memory foam pillow for back sleepers
"GUYS listen to me," one reivewer starts. "I have tried every single pillow with 5 stars or high reviews on Amazon (plus dozens more) and none of them have worked for me." That was until this pillow came along. "I opened the box, put this pillow on my bed, and laid my head on it. INSTANTLY I said oh…my…god," the reviewer says. "I could not believe it. It was SO comfortable, and supported my head and neck in a pin straight perfect line. The smaller curved side fits beautifully under my neck…I'm literally in tears my neck pain is gone after a week of using this pillow." Other reviewers who used to experience neck pain from sleeping on their back also attest to this pillow alleviating that pain. "I was very surprised that this pillow was very comfortable, aided my sleeping comfort as I sleep on my back and my side, and helped get rid of my neck and shoulder pains," one writes. A second says, "this pillow replaced a cervical pillow which had outlived its use and I was beginning to awaken with a sore neck and upper backache," going on to note that "these issues disappeared the first time it was used."
Best medium-firm memory foam pillow
"It is easily the best pillow I have ever owned in my entire life," says one enthusiastic reviewer, who explains that "this pillow perfectly balances firmness and softness." Another reviewer agrees, adding that the "description of the pillow as being medium firm is spot on." Fans of the firmness agree that this pillow strikes the perfect balance. "The firmness of the pillow is perfect and allows for a very comfortable sleep," writes one reviewer, adding "It is not too firm like many other memory foam pillows I have used in the past." Another says, "This pillow is pretty firm but really comfortable." That user continues, "it keeps cool all through the night and I don't ever need to turn it over."