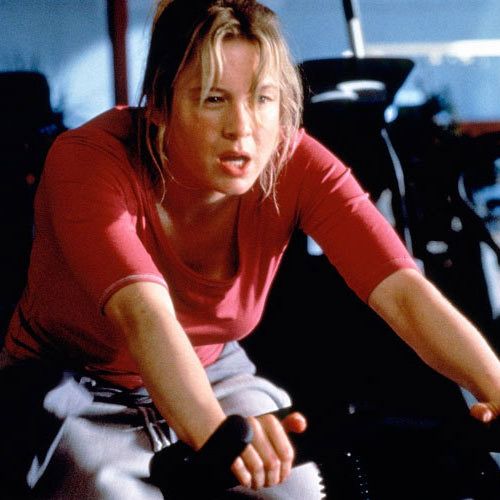 Here at the Strategist, we like to think of ourselves as crazy (in the good way) about the stuff we buy, but as much as we'd like to, we can't try everything. Which is why we have People's Choice, in which we find the best-reviewed products and single out the most convincing ones. (You can learn more about our rating system and how we pick each item here.)
While we've written about lots of home-gym equipment before — including home-gym equipment on Amazon, big-ticket home-gym equipment, and treadmills — here, we've rounded up the best exercise bikes, as praised by the most enthusiastic reviewers on Amazon.
Best-rated exercise bike
One fourth of all five-star reviews mention that this exercise bike is quiet — so quiet that one reviewer "didn't even have to turn the volume up on the TV" while using it. And this skeptical guy who wants everyone to know that he is "not the easiest customer to impress," loved it: "I thought this might be more of a disposable bike, last a couple of years at best, be too wiggly, weak mechanics, that kind of thing, but quite the contrary, I am happily surprised by the quality of the entire product," he says. And it's comfortable, too, which many people mention — including one with a "big booty" (her words, we swear), who attributes that comfort to the pedals being further forward and the width of the seat.
Best-rated (less expensive) exercise bike
"This is an amazing bang for your buck. It's not as pleasing to the eye as some, but does the trick," writes one customer of this Sunny exercise bike. And just because it's inexpensive, doesn't mean it's basic. One reviewer, who considers himself a "seasoned athlete not just a weekend warrior," really loves this bike. "I feel as comfortable on this baby as I do on my $4,000 Trek," even though it's not quite as high quality as his fancy bike. However, he still thinks "the construction is superb and also a quiet ride." And other regular gymgoers think this is a worthwhile investment if you just go to the gym every day to bike. One actually "dropped [her] gym membership" to get this bike. She says it's comparable to professional equipment and calls it "a sturdy bike that has a smooth ride." Plus, she can "get [her] exercise while watching [her] favorite shows at home."
Best folding exercise bikes
As with the Exerpeutic bike, reviewers like that the XTERRA is quiet. Many people also mention that it folds down small. One apartment-dweller says, "I can fold it and put it in a closet, it doesn't need to permanently sit somewhere." Another agrees that it "fits nicely in a small space," but insists that that doesn't mean it's not sturdy. And it fits all sizes of people, too. One woman, who is five feet tall "on a good day," says this bike fits her perfectly on the shortest settings and considers it her "favorite buy ever." She likes that it's so quiet that you "can't even hear yourself ride it," an attribute that she considers "perfect to keep you motivated."
This Marcy foldable exercise bike is not much different than the Xterra bike except that it has one less resistance setting, can hold 20 more pounds (up to 250 to be exact), and has a slightly larger profile. These features make it a bit more gentle for beginning bikers, like one reviewer who found it very simple to use for the first time. "I LOVE the way it works — you set your own resistance and other items — and how easy it is to move if needed." She keeps it set up because she uses it constantly, but she appreciates how "lightweight and easy to fold up, move, and even store if needed." Another agrees that this was so easy to set up, but more than that, she appreciates that this bike is actually "incredibly quiet and the pedal motion is as smooth as can be" for a foldable bike. She even thinks compared to most upright bikes, this one is actually a bit "more forward than a traditional bicycle," which she likes because she does "not experience any knee discomfort as [she does] on a regular bicycle."
Best exercise bike for tall people
Tall customers had trouble finding bikes that were big enough to be comfortable. But not with this bike, which one reviewer — a six-foot-five, 390-pound man who has been a "couch/gaming potato for years" — bought to help him lose weight. Not only does he fit the bike, but the bike holds up to his effort. "This thing is a beast in regards to weight, and the size of the frame, and the gauge of the steel," he says. "It was rock solid. I did not wobble at all." If you're even taller than him, another reviewer is "quite sure that someone who is close to seven feet tall could use this product with ease because the seat can be raised so high."
Best recumbent exercise bikes
"Does this bike have all the bells and whistles of the ones you'd find at a gym?" one reviewer asks, before answering his own question. "Of course not. Does it get the job done? You bet." He warns that this "probably isn't a bike for someone training to be in a triathlon," but if you just want to "sit in front of a TV and burn some calories," it's great. And many more self-proclaimed beginners think this bike is perfect. But it's also nice for those who need "a cheap piece of cardio equipment to get [him] through the winter." For that reviewer, eight levels of resistance and a screen that only shows shows time, speed, distance, and calories burned is enough.
One benefit of recumbent bikes is that they take pressure off the knees, and many reviewers of this bike mention that this model is particularly gentle on joints. One reviewer reports "no pressure on my knees when pedaling but I can feel the thigh muscles working. The bike is whisper quiet and can probably be ridden in the same room as someone sleeping (as long as they don't mind your breathing)." And over 300 more reviewers call this machine "quiet," including one "blown away" reviewer who describes it as "strong as a bull, solid as a rock, quiet as a mouse." One reviewer thinks it's adequate enough to use this bike as a part of her physical therapy. She says "the adjustable tension is easy to adjust to what I need at the moment."