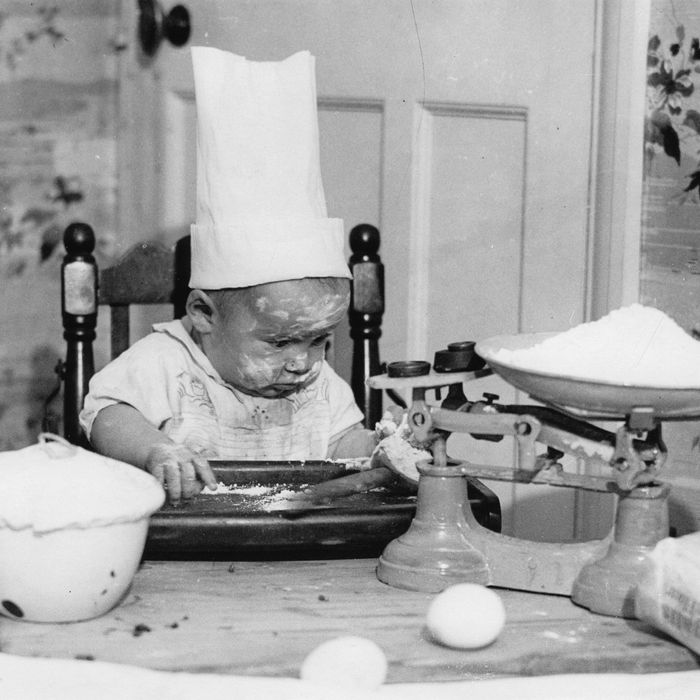 Photo: Anonym/Getty Images
Here at the Strategist, we like to think of ourselves as crazy (in the good way) about the stuff we buy, but as much as we'd like to, we can't try everything. Which is why we have People's Choice, in which we find the best-reviewed products and single out the most convincing ones. (You can learn more about our rating system and how we pick each item here.)
While we've written about the best blenders, a collapsible salad spinner, a zoodle-maker, and even a humble but effective strawberry huller before, we've gone deep here on the best kitchen and food scales you can find on Amazon. (Note that reviews have been edited for length and clarity.)
Best-rated kitchen scale
Over 3,000 reviewers describe this scale as "easy to use," and hundreds claim to use it daily. "After binge-watching every season of the Great British Baking Show, I decided to spring for a kitchen scale not just for baking ingredients but for general cooking use as well," writes one reviewer. "This particular scale is light but tough, small but hardworking, easy to operate and to switch from imperial to metric measurements … For such an inexpensive tool, it's really become indispensable in our kitchen." Many shoppers point out that this scale requires AAA batteries (included in the package), which are less expensive and easier to find than the button batteries used in other scales. One popular use for this scale among reviewers is portion control: "This made dieting so much easier … I lost fifty pounds since the beginning of this year! And it didn't even feel like a challenge, I just had the tools to monitor what was going in my body."
Best-rated (less expensive) kitchen scale
"Because this was so cheap, I expected it to be either buggy or have some limitation that hindered its usability," says one reviewer. "I couldn't have been more wrong. This thing starts up quickly, tares in an intuitive way, can easily switch between measuring units, and shuts off automatically quickly (but never too quickly). The day-to-day functionality is fantastic, and it's a breeze to use every day, multiple times per day." Multiple shoppers praised the scale's versatility. "I've had this kitchen scale for a couple of weeks and I've already used it for so many things!" says one. "From dividing my bread dough into even portioned loaves, splitting pizza dough, dividing up my bulk order of ground beef, to accurately measuring ingredients for my homemade beauty products." And it's a kitchen scale for a cause: a part of the cost goes to the Global Orphan Project. "Besides gorgeous design and flawless functionality (yep, it works!), this brand gives a percentage of purchases to charity. I call this a win-win-win," says one satisfied shopper.
And now for some micro-picks for every type of kitchen scale you might be looking for.
Best basic kitchen scale
Several reviewers described this scale as "intuitive," and one reviewer says, "I didn't even need to read the instructions as the button labels made it obvious." Another notes that it "has been carefully designed not to do the things that will drive you crazy over time." One reviewer, who happens to be a pastry chef, calls the scale "Always consistent and accurate, easy to clean and care for, has a super long battery life, I don't even recall changing batteries." And the quality is good for the price: "This scale, for the money, is a screaming bargain," says one purchaser.
Best kitchen scale with a removable bowl
Reviewers love the size of the bowl that comes with this scale. "The bowl is very large and can handle a lot of food or liquid," comments one. Another says, "The bowl is large enough to accommodate bulky food items and is easy to clean." And although many shoppers are happy with the included bowl, a few note that you can switch it out for one of your own: "The scale calibrates when powered on and zeros itself to whatever bowl you are using," says one. "I find this exceptionally helpful, especially if I need to measure multiple items and keep them separated in different bowls."
Best kitchen scale with a clear plastic bowl
"This gives me great measurements and it's easy to make large portions because of the bowl, which is super easy to wash," one shopper says. The bowl can be easily adapted for storage, too: "The removable bowl that came with it is light and very useful and can be flipped over to cover the scale when storing," comments one reviewer. And if you don't feel like washing the bowl after every use, one shopper has a suggestion: "I keep wax paper to use in the nice big plastic bowl that comes with it when I weigh stuff so that I don't have to wash the bowl after using it."
Best analog kitchen scale
"It has a wonderful retro look that adds a lot of character to my modern, minimalist kitchen," one reviewer says of this analog scale. Many others commented on the design of this scale, including a shopper who called it a "timeless classic" and one farmer who particularly likes to use it at her table at the farmer's market: "It's got a nice large display for the numbers, the bowl is big enough to hold a few pounds of cherry tomatoes easily, and it adds to the aesthetic of my table," she says. Those tired of digital contraptions love this scale, too: "I thought about getting a digital scale, but didn't want to worry about changing batteries, plugging it in, having its electronic capacity die or having issues getting it wet to clean. So … I went the traditional route and am very glad."
Best pocket-size food scale