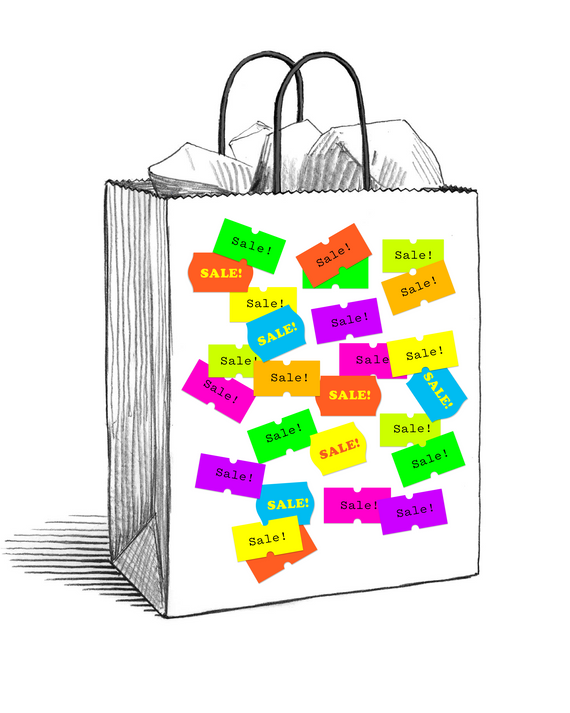 Illustration: Joe McKendry
Editors' note: If you're reading this, it's too late, because our first Two-Day (Actually Good) Sale is over. But you can check out our regular sales coverage here.
Whether it's Cyber Monday, Amazon Prime Day, or just a regular Friday, we pride ourselves on our ability to sniff out the best deals from the depths of the internet's sales bins. But for the first time ever, we've done some deal-making of our own. Meet the Strategist's Two-Day (Actually Good) Sale, which starts on Wednesday, July 29 and ends on Thursday, July 30. We've put together over 30 deals, exclusively for readers of the Strategist, on some of our favorite, most stood-behind products. And true to the event's name, they'll be available at some of the best prices we've ever seen — and in some cases, the best price they've ever been. We're talking up to 50 percent off some rarely on-sale kitchenware, Rio Viera-Newton–approved beauty products, highly giftable gadgets, and lots more.
We'll be rolling out the deals every hour on the hour over the course of the two-day-event, and we think some of these are too good to last too long, so, as ever, don't dillydally. (If you want even more deals, you can sign up for our newsletter using the link below: Subscribers will get a couple of deals that won't appear on the site.)
Our Best-Selling (and Nicest-Looking) Vibrator
A Coronavirus-Friendly (and Actually Cute) Grocery Cart
An Instant Remedy for Crippling Stomach Pain
A Functional Backpack That's Actually Fashionable
The Charging Cable That Works With Any Device
This Wear-Everywhere Bonnet Is Currently Half Off
These Magnetic Balls That Double As Desk Décor Are 40 Percent Off
The Portable Printer That Turns Digital Photos Into Analog Prints